Hemogenyx – positive developments on a number of fronts highlight undervaluation
By Richard Gill, CFA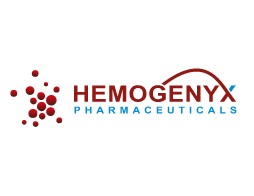 Shares in Hemogenyx (HEMO) put in a decent rise yesterday after the preclinical-stage biopharmaceutical company announced a lengthy and positive update on developments across its portfolio. Hemogenyx is focused on the discovery, development and commercialisation of novel therapies and treatments relating to bone marrow/hematopoietic (blood-forming) stem cell (BM/HSC) transplants for blood diseases, including leukemia, lymphoma and bone marrow failure.
Key points
CDX Antibodies
Hemogenyx is developing an immunotherapy method, using CDX bi-specific antibodies, to selectively eliminate unwanted hematopoietic stem cells/hematopoietic progenitors (HSC/HP) in patients. CDX antibodies belong to a class of bi-specific antibodies that redirect a patient's own immune cells to eliminate unwanted HSC. The antibodies function by binding the targeted unwanted cells to the patient's own immune cells, which function to kill the target unwanted cells. CDX bi-specific antibodies can potentially provide a more selective and targeted approach to patients undergoing "conditioning" prior to a potentially life-saving bone marrow transplant, avoiding the damaging effects of chemotherapy and radiotherapy.
Hemogenyx continues to advance the submission of an Investigational New Drug (IND) application to the US Food and Drug Administration (FDA) or to a UK or European regulatory agency for the CDX antibodies. The submission of the application was one of the company's key development goals set out at IPO October 2017 and is a precursor to beginning Phase 1 clinical trials in humans. Pre-clinical evaluations of additional clones of CDX antibodies to use in combination with other blood cancer treatments are now completed.
Following on from news last year that CDX antibodies attacked and eliminated the blood cancer Acute Myelogenous Leukemia (AML) in vitro the company has established a new in vivo model of human AML in AHC mice (see below) that will be used to test CDX antibodies for their potential ability to eliminate AML in vivo. If successful, Hemogenyx envisages using CDX antibodies not only for bone marrow transplantation conditioning but also to eliminate refractory and/or relapsed AML in patients who might otherwise qualify for bone marrow transplantation.
Crucially, the company considers this additional market represents a significant opportunity that could see it "potentially double revenues" from the CDX antibodies when and if approved for sale. According to analysts at GlobalData, the AML market across the seven developed countries of the US, France, Germany, Italy, Spain, the UK, and Japan alone is projected to increase to $1.5 billion by 2026.
Elsewhere, the development agreement announced in May last year with an un-named global biopharmaceutical company for the development of the CDX antibodies is said to be progressing well, with there being plans to initiate preliminary discussions with the partner this month (Jan 2019) regarding a potential licensing deal. Hemogenyx is said to be already benefitting from the agreement as its partner has produced good bi-specific antibodies which appear to be clinical grade, and discussions in 2019 will clarify their intentions. The company believes that it may no longer need to spend its own resources to make its antibodies because the preferred strategy now is to work with its partner which has already made a suitable antibody.
Finally, the company is expanding the use of its CDX antibodies to improve the efficacy of already approved drugs as well as those still in clinical trials for AML. Hemogenyx's goal is to significantly improve the outcomes of treatments using these drugs without risk of compromising the standard of care, which it believes will be attractive to major pharmaceutical companies. As result, a provisional patent application has been filed covering the composition matter of additional clones of CDX antibodies and their combination with a wide class of novel compounds that are currently undergoing clinical development by a number of other companies. The company is also in exploratory talks with a number of potential pharmaceutical partners about these opportunities.
Advanced Hematopoietic Chimeras
Hemogenyx has developed a new type of humanised mice to advance its own product development and that of others. The unique properties of the AHC, a functional human immune system, converts them into a platform technology.  These include disease modelling (blood cancers and severe autoimmune diseases) and pre-clinical testing of novel drugs and treatments. The AHC platform is said to be evoking much interest across the bio-pharmaceutical industry and beginning to provide significant immediate levels of revenue.
To fully exploit this opportunity Hemogenyx is forming strategic collaborations with major bio-pharmaceutical companies to expand the use of AHC and to open new venues to increase its own product portfolio. A wholly owned subsidiary, Immugenyx LLC, has been formed, dedicated to the development and commercialisation of AHC as an in vivo platform for disease modelling and drug development and testing. A number of biopharmaceutical companies are said to be currently in talks with the company about entering into collaborations.
A previously announced collaboration (March 2018) with a major US biotechnology company to use the AHC as a tool for drug development and testing is said to have progressed well and is expected to generate up to $377,000 in revenue at the conclusion of the current phase of collaboration, with there being the potential to extend it and to generate additional revenue.
Immugenyx has entered into a collaboration agreement with regenerative medicines service provider Orgenesis to further develop and commercialise its AHC. Under the deal Orgenesis will advance to Immugenyx a convertible note of not less than $1 million that can be converted into shares of Immugenyx at a price based on a pre-money valuation of $8 million, with an option to increase the convertible note by up to an additional $1 million. The company believes that the participation of Orgenesis in the business development and commercialisation of AHC may significantly expand and speed up the platform's adoption as a standard tool for drug discovery, testing, and disease modelling by a wide variety of pharmaceutical and biotechnology companies.
Hu-PHEC products
To solve the problems and limitations associated with the transplantation stage of BM/HSC transplantations, Hemogenyx is developing its Human Postnatal Hemogenic Endothelial Cells (Hu-PHEC), cells that are capable of generating cancer-free HSC for use in BM/HSC transplantations. Hu-PHEC are a naturally occurring cell type found in postnatal mammalian tissues, which can be easily isolated before treatment and do not require heavy manipulation before use. They do not have accumulated blood cancer-related mutations and/or chromosomal rearrangements, making them a perfect candidate for autologous (cells from the same patient rather than a donor) BM/HSC transplantations.
Hemogenyx is in the process of establishing a wholly owned subsidiary, Hemogenyx-Cell SA, and has entered into a collaboration agreement with Orgenesis to further develop and commercialise the Hu-PHEC technology. Hemogenyx-Cell will engage in preclinical development of the Hu-PHEC technology and as a Belgian company will be eligible for financial support from the Belgian government in the form of non-dilutive matching grants.
Under the deal, Orgenesis will advance to the subsidiary a convertible note of not less than $1 million that can be converted into shares of Hemogenyx-Cell at a price per share based on a pre-money valuation of $12 million with an option to increase the convertible note by up to an additional $1 million. Hemogenyx believes that this collaboration has the potential to "drastically" speed up development of its Hu-PHEC product candidate without reducing progress on other projects.
Assessment
This is a thorough and positive update from Hemogenyx which summaries the successes of last year and reports a clutch of other developments. Notable for us is the expansion of the product suites over the past 12 month and their wider application to additional disease markets. Sales from the AHCs bring in an important revenue stream, something which is rare amongst early stage drug development companies. Perhaps most importantly, the CDX conditioning product seems to be progressing according to previously set schedules, with the opportunities in the Acute Myelogenous Leukemia market significantly expanding the product's potential.
Shares in Hemogenyx currently trade at 2.35p to capitalise the company at £8.5 million. As a starting point for highlighting the undervaluation here the projected valuation of Hemogenyx-Cell SA and Immugenyx, according to the Orgenesis loan note terms, is $20 million, or £15.65 million. That means the current market cap is a 46% discount to the implied value of these two subsidiaries alone, without considering any value from lead candidate CDX.
Our initiation of coverage note in March last year set out a discount cash flow (DCF) analysis assuming revenues are earned from the CDX conditioning product only, in the US and European markets. At current exchange rates that valuation equates to £70.37 million, or an additional 19.5p per share.
While risks remain over clinical trials and commercialisation, in our view the current valuation looks derisory, especially given the stream of news flow expected over the coming months which could act as a price catalyst. We retain our stance of Conviction Buy.
RISK WARNING & DISCLAIMER
Hemogenyx is a research client of Align Research. Align Research owns shares in Hemogenyx and is bound to Align Research's company dealing policy ensuring open and adequate disclosure. Full details can be found on our website here ("Legals").
This is a marketing communication and cannot be considered independent research. Nothing in this report should be construed as advice, an offer, or the solicitation of an offer to buy or sell securities by us. As we have no knowledge of your individual situation and circumstances the investment(s) covered may not be suitable for you. You should not make any investment decision without consulting a fully qualified financial advisor.
Your capital is at risk by investing in securities and the income from them may fluctuate. Past performance is not necessarily a guide to future performance and forecasts are not a reliable indicator of future results. The marketability of some of the companies we cover is limited and you may have difficulty buying or selling in volume. Additionally, given the smaller capitalisation bias of our coverage, the companies we cover should be considered as high risk.
This financial promotion has been approved by Align Research Limited.