Hummingbird Resources 2nd quarter blog comment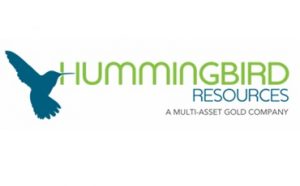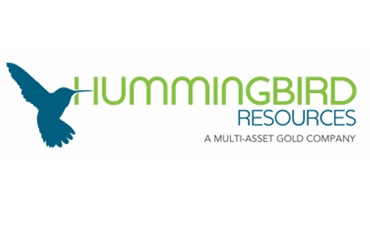 Hummingbird Resources is becoming a successful commercial gold producer. This was demonstrated by Q2 2018 production results today which have really shown that the Yanfolila Gold Mine in Mali is delivering results.
Gold production numbers from Yanfolila for the 3 months ended 30 June 2018 cover the first dull quarter of commercial production since the end of the ramp up period at the gold mine.  The highlights included: 33,101 ounces of gold poured at an all-in sustaining costs (AISC) of US$790 per ounce (average grade of 3.43g/t) and 38,726 ounces of gold sold at an average price of US$1,307 per ounce (higher than production due to the timing of shipments).
Certainly, these results show that the team has delivered on its forecasts with high grades and strong recoveries coming through the plant. As at 30 June 2018, the company had gross cash of US$46.2 million and US$15.6 million net of debt. Importantly these results have been achieved safely with 500,000 Lost Time Incident free hours achieved in the quarter.
During Q2 2018, the design rate feed to the process plant was sustained. At the same time, gold recoveries from the carbon-in-leach (CIL) circuit were very impressive averaging 95.17% in the period, which is comfortably above the design figure of 93%. So far, the plant has been predominantly fed with oxide ore and the entire process circuit including the secondary crusher operated efficiently.
During the quarter, mining operations were focused on phase 1 and phase 2 of the Komana East (KE) pit. The KE southern section has been mined down to 340RL, and is grade controlled to RL330. Work has also begun at the KE northern section, which has allowed the company to deliver a better blend of oxides and transitional material to the processing plant. This has resulted not only in higher production rates, but also mitigated the potential impact of the approaching wet season. This morning's announcement pointed out that good grade reconciliation results were achieved from the southern end of the pit, which allowed for higher-grade ore delivery to the run-of-mine (ROM) pad
At the Komana West (KW) pit, June 2018 saw de-bushing and the removal of overburden which has allowed mining to begin on the RL395 bench. Grade control has been completed on the RL400 and RL395 to a depth of 10 metres. We believe management is well on the way to building an optimal ore stockpile. This will be created by focusing on shovel optimisation as well as the increased utilisation of all the mining equipment. An optimal ore stockpile will allow for greater blending capacity for the processing plant and allow gold production to be optimised.
Moving ahead, the next focus is to prove that the team can extend the mine life of Yanfolila by converting Resources to Reserves through exploration. The current goal is to extend the mine life from 6.5 to 10 years which will come from a new reserve statement. This will form the basis of the new mining plan, which is expected to be published by the year-end. An exploration drilling campaign with this goal commenced at the end of Q2 2018. It is planned that something like US$8 million a year will be spent on infill drilling which should boost reserves, increase mine life and ensure that Hummingbird benefits from the enviable cash flow that the Yanfolila Gold Mine has started to produce for many years.
In addition, there was also good news both from the Dugbe Gold Project in Liberia and on business development. Latest news is that the Mineral Development Agreement (MDA) for Dugbe has been passed through the Senate and the House of Representatives and is now going through the final phase of approval from the Liberian President.  The MDA is important as it will provide the long-term, 25-year framework for future mine development at this project. The 4.2Moz Dugbe Gold Project has a Preliminary Economic Assessment (PEA) for a 125,000 ounce per annum mine. There is obvious scope however for a far larger project which is expected to be outlined in a forthcoming DFS. Ongoing negotiations with well-financed joint venture partners could fund the development through to production. Attention was drawn in this latest announcement to additional drilling that will be required at Dugbe to increase the competency of the Resources as part of a DFS.  Certainly, there is significant scope to target resource increases at the Tuzon and Dugbe F deposits which are both open at depth and on strike; plus, other under explored targets nearby.
Intriguingly, on the business development front, the company has invested US$1.5 million (and might invest a further US$0.5 million) in Bunker Hill Mining Corp by way of an interest bearing convertible loan. Bunker Hill is Canadian listed exploration and development company that is committed to re-starting the fully permitted Bunker Hill mine, in Idaho, USA, with historic SEC compliant Reserves and Resources of 9.1Mt zinc @ 5.08% and lead @ 2.35%. At present, Bunker Hill is conducting ongoing due diligence on the asset. Hummingbird has a growing cash pile and it will be interesting so see how it reinvests these funds with the goal of becoming a mid-tier mining company.
There does seem to be many positive developments going on at Hummingbird at present that, to us, have yet to be reflected in the share price. Currently, Hummingbird looks to be undervalued when compared against its peer group. Normally, a re-rating of the stock would have been expected following Yanfolila being successfully put into production, but this has not happened yet. It does look as though the Q2 2018 production figures that have clearly demonstrated that commercial production has been consistently achieved for a full three months should serve to act as the catalyst for a strong re-rating of the stock in the months ahead.
DISCLOSURE & RISK WARNING
Hummingbird Resources is a research client of Align Research. Full details of our Company & Personal Account Dealing Policy can be found on our website http://www.alignresearch.co.uk/legal/
This is a marketing communication and cannot be considered independent research. Nothing in this report should be construed as advice, an offer, or the solicitation of an offer to buy or sell securities by us. As we have no knowledge of your individual situation and circumstances the investment(s) covered may not be suitable for you. You should not make any investment decision without consulting a fully qualified financial advisor.
Your capital is at risk by investing in securities and the income from them may fluctuate. Past performance is not necessarily a guide to future performance and forecasts are not a reliable indicator of future results. The marketability of some of the companies we cover is limited and you may have difficulty buying or selling in volume. Additionally, given the smaller capitalisation bias of our coverage, the companies we cover should be considered as high risk.
This financial promotion has been approved by Align Research Limited