Ironveld – smelter acquisition to accelerate mining & processing. Buy.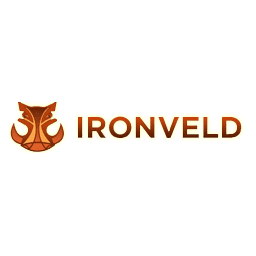 By Dr. Michael Green
There was undoubtedly transformational news this morning from Ironveld which outlined the acquisition of an existing smelting facility, allowing mining and processing to begin a lot faster than was previously envisaged.
In a nutshell, the company is going to acquire Ferrochrome Furnaces (Pty) Limited (FCF) which owns a mothballed smelter complex in Rustenburg, South Africa, some 400km away from Ironveld's Bushveld mining project. FCF is in administration and so this deal is with business rescue practitioners Tayfin Forensic and Investigative Auditors.
For a 100% interest in FCF, Ironveld will be paying a ZAR 15 million (c £0.75 million) acquisition fee and ZAR 100 million (c £5.0 million) over 10 years as a percentage of the profits from the smelter, capped at 13.5% pa. The refurbishment work on the smelter facility is expected to take up to nine months and cost ZAR 40 – 65 million (approximately £2.0 – £3.2 million). Basically, they can get into producing High Purity Iron (HPI) for £2.0 million and a total spend of £3.2 million will allow the smelter to produce the higher valued HPI powder. 
This smelter complex is made up of four 2.5 MW Electric Arc Furnaces (EAFs), where Ironveld has plans to refurbish three during the upgrade works so providing 7.5 MW initial capacity, and which would be sufficient to process 40,000tpa of ore. The fourth EAF will be left to be refurbished in the future, offering the potential to increase processing capacity or for outsourcing.
Power is always a concern in South Africa, so it is good to learn that Ironveld has signed a Letter of Intent with Enernet Global Inc. to build, own, operate and maintain a hybrid power plant using renewable energy which will provide the company with security of power supply without having to fund the capex.
While everyone waits for the funds to materialise from Grosvenor Resources, Ironveld has been at pains to let the market know that it worked closely with Grosvenor on this deal, and it has formed a key part of Grosvenor's own ongoing funding applications.
That said, if Grosvenor is unable to complete its financing during the Exclusivity Period of the FCF acquisition, Ironveld will arrange alternative equity funding for the acquisition and plant refurbishment. The board drew attention in this announcement that the company is on the case pursuing other potentially less dilutive avenues to finance the acquisition and refurbishment of the plant. 
In anticipation of completion of the transactions in the coming months Ironveld has entered into Bridge Funding agreements totalling £300,000 from existing investors, which includes £40,000 from CEO Martin Eales.
At the time, Martin Eales was quick to point out that, "The acquisition of the smelter is a major development and milestone for the Company. We have a refurbishment plan ready to execute, which we estimate will take nine months, and thereafter we anticipate first sales within 12 months of the Acquisition. Our existing offtake contracts and marketing agreements, as well as all the necessary environmental and operational permits that are already in place, provide us with the ability to accelerate the Company's pathway to production and cash flow far more quickly and for less cost than if we were to construct a new smelter.
As part of our refurbishment plan, it is exciting to have the opportunity to build and supply our operation with renewable energy via a hybrid power plant, reducing risks to the project and enhancing its Environmental Social Governance credentials.
Our final products; high purity iron, vanadium in slag and titanium in slag, are required for the green economy and will therefore supply growing markets. End products include vanadium redox and other batteries and 3D printing in industries such as transport and renewable energy. 
I am pleased that we maintain a positive working relationship with Grosvenor and we have been working closely with its principals over the past few months regarding the Acquisition…."
Ironveld's unique project is a hugely exciting asset which has a JORC-compliant resource of 56.3Mt grading 68.6% Fe2O3, 14.7% TiO2 and 1.12% V2O5. When in operation, the project could attract a lot of attention as it would be the first project in South Africa that is capable of producing HPI, vanadium and titanium. This huge potential is beginning to finally be unlocked by new investment and Grosvenor's access to further finance.
Once the three furnaces are fully operational, the complex at Rustenburg will be capable of processing approximately 40,000tpa of Ironveld's magnetite ore which, in turn, will provide something like 20,000t of high purity iron per annum; 190t of vanadium in slag; and 3,800t of titanium in slag. All necessary environmental and other operational permits are in place for the smelter complex to enable Ironveld to commence production.
All this means that mining can begin imminently. The board doesn't plan on hanging around, with the mining of ore planned to begin within 6 weeks of completing the acquisition. The ore will be stockpiled at the smelter complex whilst the furnace refurbishment is taking place. Ironveld intends to use mining contractors on site to minimise capital expenditure and will also use community-based transportation companies to transport ore from the mine to the smelter complex.
The smelting capacity is a perfect size to meet Ironveld's needs. Over a 6–9-month period the plan is to sequentially refurbish the three EAFs allowing first sales within 12 months. Refurbishing these EAF one at a time means that production can begin, and money can start coming in while the capex is being spent.
Ironveld has offtake/marketing agreements for all its products, which could generate some impressive levels of revenue. HPI roughly sells for US$900 – 1,000/t whilst HPI powder attracts something like US$1,300 – 1,500. Sold in powder form, that 20,000t of HPI per annum equates to around US$28 million. With the slag coming for free this represents a likely additional US$2 million a year dropping straight through to the bottom line.
All in all, this looks as though the board has masterminded a way to get into production more rapidly and at something like half the cost of the US$10 million which had been previously suggested. Plus, it needs to be said that this is just a preliminary stage ahead of a bigger smelter complex being built on site which could really make the most of the full potential that this project has to offer.
Ironveld has moved quickly so as not to lose the opportunity for the sake of waiting for the Grosvenor cash. Investors know that Grosvenor needed to obtain financing to make its £8 million investment into Ironveld. Reading between the lines it looks as though those negotiations were held up as the SA financiers wanted security. Through the Rustenburg smelter complex acquisition, it does seem that Grosvenor's lender now has a physical asset which will support this loan. 
Align initiated coverage on Ironveld in January 2021 when the stock was trading at 0.685p with a Conviction Buy recommendation and a target price of 3.26p. Given the obvious potential here plus the enviable newsflow, Ironveld was an easy choice to be one of our top recommendations for 2022. We are in the midst of producing an updated research report on the company but have no hesitation in reconfirming our stance at the current price of 0.75p.
RISK WARNING & DISCLAIMER
Ironveld  is a research client of Align Research. Align Research & it's Director are the largest combined shareholders in Ironveld and cannot be seen to be impartial in relation its outcome. At all times both are bound to the company's dealing policy ensuring open and adequate disclosure. Full details can be found on our website here ("Legals").
This is a marketing communication and cannot be considered independent research. Nothing in this report should be construed as advice, an offer, or the solicitation of an offer to buy or sell securities by us. As we have no knowledge of your individual situation and circumstances the investment(s) covered may not be suitable for you. You should not make any investment decision without consulting a fully qualified financial advisor.
Your capital is at risk by investing in securities and the income from them may fluctuate. Past performance is not necessarily a guide to future performance and forecasts are not a reliable indicator of future results. The marketability of some of the companies we cover is limited and you may have difficulty buying or selling in volume. Additionally, given the smaller capitalisation bias of our coverage, the companies we cover should be considered as high risk.
This financial promotion has been approved by Align Research Limited