Kazera Global – Welcome surprise ref Namibian Tantalum investors in the wings. Buy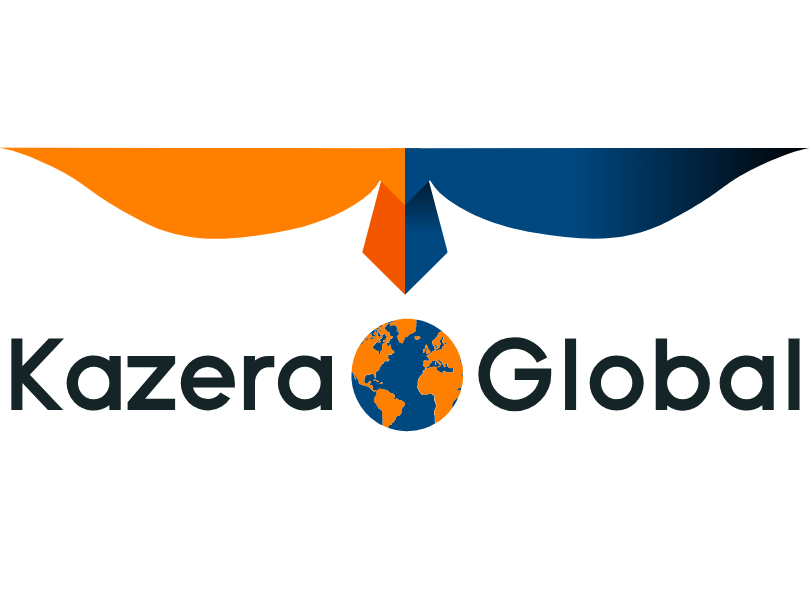 By Dr. Michael Green
There is no shortage of good news expected from Kazera Global over the coming months. Early cash flow now looks assured following the move into alluvial diamond production in South Africa. In one fell swoop, the company looks set to be provided with a sustainable and meaningful source of income that can really fuel the growth of a group which has so much potential.
The latest announcement outlines that diamond production has begun and already some 4,000t of diamond bearing gravel has been delivered to the final recovery plant with the diamonds from this lot expected to be sold at a further auction in December.
As far as grade and price are concerned, the material delivered for final processing we expect to be at least 10 carats per hundred tonnes whilst the current price suggests something like US$300 per carat. So, all in all this is a healthy sum that will be coming into the company now on a very regular basis. We anticipate within 6 months a monthly sustained carat production of a min of 400 carats – more than sufficient for Plc overhead and surplus to commence plant installation the HMS side.
At the same time, the company was able to update investors on the heavy mineral sands (HMS) project. News is that Kazera is moving towards the acquisition of a 90% stake in Whale Head Minerals. Here, the company is currently working with Tectonic Gold to secure the Mining Permit and Prospecting Licence for the project. Office closures in South Africa due to Covid-19 have not helped, but it now looks as though the system is working normally.
Plus, there was also some surprising & resolutely good news about the financing for the Orange River Pipeline. Potential investors have been on site and successfully completed their due diligence investigations. It does seem that events could be moving rapidly ahead here as Kazera is now in advanced negotiations with a major Namibian investor for a substantial equity investment into the company.
Final terms of such an investment remain under negotiation and are the subject of regulatory clearances in Namibia. This Namibian investor cannot afford to be too greedy however, as waiting in the wings are two other groups which have both completed DD and are thought to be in the midst of preparing investment proposals. 
In this latest announcement, Dennis Edmonds, the Executive Director charged with managing the SA projects commented that – "This first shipment of diamond bearing gravel to auction is a fantastic moment for Kazera and proves that our investment in our South African diamond project can provide the Company with a meaningful and dependable source of income which can be reinvested for growth. We do not anticipate any major income from this maiden delivery as the focus has been on the production process. Nonetheless, income at this very early stage of mine development is very positive for a Company of our size and starts to put Kazera Global in a position where it is fully-funded for further outstanding growth from all three of its investments in tantalum, heavy mineral sands and diamonds.
Further to progress being achieved in South Africa, discussions at the most senior levels with future investors in Namibia continue to progress positively, with multiple investors now having visited the site and completed due diligence to support the building of the water pipeline from the Orange River. This is a very valuable process for Kazera, and we look forward to further engagement with these investors."
We have never had any doubts about the quality of the asset ,which is the high-grade tantalum project in Namibia. So far, commercial production has been elusive at the mine due to a lack of water. A 13km pipeline from the Orange River would solve this problem, coupled with some plant upgrades, and cost US$3-5 million. The plan is that the potential cash flows from diamonds and HMS will provide the funding runway to fully develop this large-scale world class tantalum opportunity.
It is hard for us not to get too excited at the potential at Kazera, which over the course of recent months has become a diversified resources company where its fortunes are no longer be dependent on a single asset in a single jurisdiction where a shortage of water has halted production. Truth is that the company's tantalum asset is highly undervalued by the market which had awarded Kazera a shell company style valuation as, like a lot of AIM companies, it needs additional cash to progress. Now that diamond production has commenced and revenue generation has begun for all to see, it has to be said that Kazera is now shaping up to become a far more impressive beast than it was in the past.
Align Research initiated coverage on Kazera with a Conviction Buy stance in recent months. With our current target price of 2.50p, and with the stock currently sitting at 0.75p, we are more than happy to confirm our recommendation.
RISK WARNING & DISCLAIMER 
Kazera Global is a research client of Align Research. Align Research & a Director owns shares in Kazera Global and are its largest shareholder who are bound to the company's dealing policy ensuring open and adequate disclosure. Full details can be found on our website here ("Legals").
This is a marketing communication and cannot be considered independent research. Nothing in this report should be construed as advice, an offer, or the solicitation of an offer to buy or sell securities by us. As we have no knowledge of your individual situation and circumstances the investment(s) covered may not be suitable for you. You should not make any investment decision without consulting a fully qualified financial advisor.
Your capital is at risk by investing in securities and the income from them may fluctuate. Past performance is not necessarily a guide to future performance and forecasts are not a reliable indicator of future results. The marketability of some of the companies we cover is limited and you may have difficulty buying or selling in volume. Additionally, given the smaller capitalisation bias of our coverage, the companies we cover should be considered as high risk.
This financial promotion has been approved by Align Research Limited