Minoan Group – interim results provide pointer for an imminent re-rate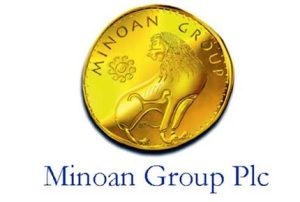 Results out this morning from Minoan Group Plc lead us to believe that the end is finally in sight for shareholders of the company re the Travel & Leisure division sale and also that the Cretan development site is about to move into a new stage.
Discussions with Chairman Chris Egleton revealed that as per this mornings RNS, interest from potential partners in the development of the Cava Sidero site is now moving apace. We anticipate more concrete news in this regards once the T&L division is finally sold and in this regard expect this to, finally, complete imminently.
Language that stands out in the RNS today are: "As I have explained previously, it is difficult to predict precisely the kind of transactions that are likely to be finalised but it remains true that one or more of the "partners" with whom we are working is likely to make significant financial contributions. The application of those "contributions" insofar as creating the optimum value for shareholders will be foremost in the Board's consideration as to the kind of partnership offer(s) to encourage" and "The two main drivers of this decision are that we were unable to expand the business as fast as we had intended for fear of diluting the Group's capital unnecessarily and, with the granting to us of outline planning consent in Greece, the need to concentrate our efforts on creating value without a significant debt overhang with its concomitant costs and other less obvious burdens.
I anticipate that we will be able to report in more detail on this transaction in the near future."
Per our in-depth report HERE we see value to ord shareholders of circa 18.6p per share in a deal on the Cretan side. The bold commentary from the Board this morning leads us to believe that the narrowing of this material gap between fundamental value and the current stock price that continues to be held back due to the delayed T&L division sale is likely to happen in the next several weeks.
We remain buyers and look forward to,  in the words of Chris Egleton, the sale of the T&L arm in the "near future" to act as a catalyst for a serious re-rate as the company moves full steam ahead with the development partner(s) currently in the mix.
DISCLOSURE & RISK WARNING
A Director of Align Research Ltd holds a position in Minoan Group Plc and is bound to Align Research's company dealing policy ensuring open and adequate disclosure. Full details can be found on our website here ("Legals").
This is a marketing communication and cannot be considered independent research. Nothing in this report should be construed as advice, an offer, or the solicitation of an offer to buy or sell securities by us. As we have no knowledge of your individual situation and circumstances the investment(s) covered may not be suitable for you. You should not make any investment decision without consulting a fully qualified financial advisor.
Your capital is at risk by investing in securities and the income from them may fluctuate. Past performance is not necessarily a guide to future performance and forecasts are not a reliable indicator of future results. The marketability of some of the companies we cover is limited and you may have difficulty buying or selling in volume. Additionally, given the smaller capitalisation bias of our coverage, the companies we cover should be considered as high risk.
This financial promotion has been approved by Align Research Limited