NMC Healthcare – valuing the equity with more bidders now in the frame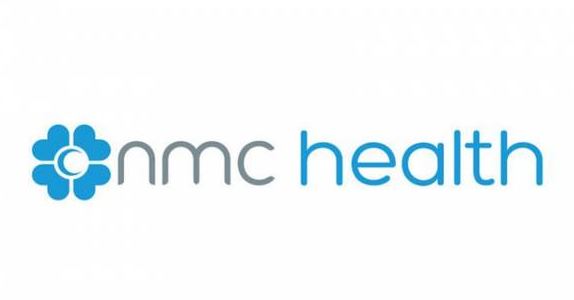 It has been a tumultuous period for shareholders in NMC in recent weeks with the stock dropping to a new 5 year low on Friday of just 677p before staging a modest rebound to close at 700p. The maelstrom was started by Carson Block's Muddy Waters research firm who allege a variety of concerns over NMC's accounts and are tantamount to accusing management of de facto fraud. In response, the company has commissioned Freeh Group headed by Louis Freeh, a former director of the U.S. Federal Bureau of Investigation (FBI) and former federal judge to investigate the claims. Freeh also being described as having, within the management team's expertise, former senior law enforcement officials, legal consultants, accountants, and security and compliance experts. In short, if there is any substance to the Muddy Waters allegations then these guys one would expect will find it. In contrast, as an aside, if there is not, then Carson Block's head will, figuratively, literally be on the block as the decimation in value here runs to billions from his report release and that is clearly directly responsible.
Exacerbating the decline in the shares has been the forced selling by two of the company's directors and investors – Saeed al-Qebaisi and Khalifa al-Muhairi who had pledged stock against loans and were forced to sell just under $500m of stock in January. Interestingly, this stock was placed at £12.50 a share by Credit Suisse & Deutsche Bank and pertinently, the balance of the 2 directors holdings are now restricted under lock ups of between 90 & 360 days.
The stock was routed further last week and this prompted an RNS on Tuesday by the company stating that they knew of no specific reason for the decline. Key line in the 4 Feb RNS being – "The Company's operations continue to perform strongly and the Company expects to report full-year 2019 results in-line with management's expectations." That is a brave and for the believers in the stock, very important statement to put out whilst the Freeh investigation is ongoing.
Given the decimation in value running to a couple of billion pounds in recent weeks it is thus not surprising that reports have surfaced of bid/investment interest in the stock. IF the Muddy Waters allegations are without substance then the shares present a serious bargain opportunity.
From having a short interest outstanding of near 30% in December to less than 10% now, as the FT rightly highlighted in yesterday's paper per HERE, the smart money most definitely has been made. As we alluded to on Friday on our twitter feed, the risk/reward skew at this level is most definitely against the bears with the potential catalysts of a number of potential bidders in the frame, the Freeh report release and Shetty buying out the distressed investors. Further, the company now has authority to buy back upto $200m of their shares, this being passed at the recent GM. Based on the current market cap, that could move the needle materially for the share price.
Last week Betaville were reporting interest from a number of private equity firms at prices of between £14 & £19 per share together with potential bidders for their Spanish fertility business Eugin. Now, there has been further commentary this weekend in the Mail on Sunday (see HERE) detailing interest from KKR. This line from the article hints at multitude party interest – "Sources said KKR may face competition from other US-based private equity firms for NMC Health. Apollo, led by Leon Black, has talked to NMC Health about a variety of deals, varying from purchasing a stake in the business to buying the whole group". The mooted value in this instance at £2bn being somewhat less at just shy of £9.50 a share. We doubt the stock will go for such a low price as we set out below.
With full year 2020 EPS projected at approx £1.40 per share and Free Cash Flow per share at over £1.20 per share for the same year, even with net debt (cash adjusted) of approx $1.7bn and adding the $660m of lease liabilities the EV of NMC is now just £3.3bn. Set against an EBITDA projection of $745m for 2020 results (and that was recently reiterated) in a potential equity take out value of around 8-10 times based on similar sector/peer deals. This equates to £4.6bn to £5.7bn or just under £14 a share to £18.70 per share.
The company's cash flow we believe IS real given the large share buy-back commitment (indeed it would be very hard for the company to not now follow through on this) and the purchasing of $90m of convertible bonds back only a few months ago. It is hard to fudge that type of cash outflow to third parties.
Our sense is that something concrete is going to break on the news front imminently regarding the multitude bid/investment party interest in the shares and at 700p – if you can buy anywhere near here on Monday morning, this level is likely to generate meaningful upside for new buyers in our opinion. We are long.
RISK WARNING & DISCLAIMER
Align Research & a director of Align Research own shares in NMC Healthcare Plc and are bound to Align Research's company dealing policy ensuring open and adequate disclosure. Full details can be found on our website here ("Legals").
Nothing in this report should be construed as advice, an offer, or the solicitation of an offer to buy or sell securities by us. As we have no knowledge of your individual situation and circumstances the investment(s) covered may not be suitable for you. You should not make any investment decision without consulting a fully qualified financial advisor.
Your capital is at risk by investing in securities and the income from them may fluctuate. Past performance is not necessarily a guide to future performance and forecasts are not a reliable indicator of future results. The marketability of some of the companies we cover is limited and you may have difficulty buying or selling in volume. Additionally, given the smaller capitalisation bias of our coverage, the companies we cover should be considered as high risk.
This financial promotion has been approved by Align Research Limited