Mayan Energy – increased NPV value post Asphalt Ridge news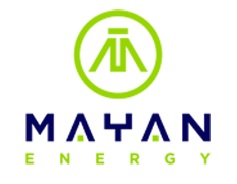 An operations update from Mayan Energy yesterday brought good news from Asphalt Ridge, the Utah heavy oil sands project which is being developed by TSX-listed Petroteq Energy Inc. Mayan is a 17.6% shareholder in Deloro Energy LLC which has entered a joint venture with Petroteq acquiring a 49% stake in Asphalt Ridge for US$10 million, in staged payments.
The project consists of a small-scale mine and a bitumen extraction plant using Petroteq's highly successful patented technology. The material being mined is very close to the surface and has 8-12% oil saturation. The processing plant has previously worked in the range of range of 276 – 450 bopd and is currently being moved onto the actual mine site and upgraded to initially produce 1,000 bopd (86 bopd net to Mayan) and subsequently 5,000 bopd (430 bopd net to Mayan). At this stage, all indications point to the 1,000 bopd plant being commissioned in February 2018 with a defined developed plan to produce 5,000+ bopd in 2019.
Investors have just learnt that all the foundation work has been completed and that the assembly of the main structure has commenced. Already the vertical columns are in place and important items on the critical path such as power and enlarged distillation column are being dealt with in a timely fashion.
Completion of testing and analysis of the oil product has indicated a high range of diesel organics. The final product is a mix of bitumen and solvent with a 16-18 °API, very little sulphur and metals and which makes it highly acceptable to local refineries. In this latest announcement, importantly, the board drew attention to the possibility of this product attracting a premium price to the West Texas Intermediate grade status benchmark (although in our model we have continued to used 90% of WTI to maintain our conservative analysis).
At the same time, the Directors also highlighted that given the general increase in oil prices that 'netbacks' (which is the gross profit per barrel of oil produced by an oil and gas company) could now be as much as US$35 + per barrel, compared to the US$15-20 that were reported when this deal was first announced in November 2017.
It does look as though rapid progress is being made at Asphalt Ridge in reassembling and enlarging the processing plant. We have reworked our NPV figures for the Asphalt Ridge project over the next thirty years, using the lower US corporate tax rate of 15% going forward and our WTI price deck with the price rising from US$63.00 in 2018 and averaging US$70.42 over the period 2018 – 2023 (with the 10% discount to this as stated already). Net result is a new NPV (at a heavy 12% discount rate) of US$452.37 million and where Mayan's interest equates to US$39.01 million.
Previously we had further risked this NPV(12) valuation by 50% however, given the progress that has been made on the ground and the well-defined plans to substantially further boost production, we have now chosen to now reduce this to a 25% risked haircut giving a new value of $29.25m. With this change, our sum of the parts valuation for Mayan Energy has increased to £65.45 million and which suggests a price of 4.79p per shares on a fully diluted basis (post the option awards this morn) per the table below:
We make the point that the risked NPV of 4.79p compares with a current stock price of 0.81p and thus there remains a very material disjoint to the fundamental value that we see within Mayan's portfolio relative to the current market price. In effect the remainder of the company's portfolio (including Stockdale, Forest Hill & Zink Ranch fields) are being ascribed large negative values which to us makes no sense given the progress that is being made towards production. We deem the Asphalt Ridge stake alone to be worth 1.55p per share (fully diluted again) – near twice the current stock price.
At the current price of 0.81p we remain highly positive on Mayan Energy and reiterate our 2.1p near term price target.
DISCLOSURE & RISK WARNING
A Director of Align Research Ltd & the Company hold positions in Mayan Energy and are bound to Align Research's company dealing policy ensuring open and adequate disclosure. Full details can be found on our website here ("Legals").
This is a marketing communication and cannot be considered independent research. Nothing in this report should be construed as advice, an offer, or the solicitation of an offer to buy or sell securities by us. As we have no knowledge of your individual situation and circumstances the investment(s) covered may not be suitable for you. You should not make any investment decision without consulting a fully qualified financial advisor.
Your capital is at risk by investing in securities and the income from them may fluctuate. Past performance is not necessarily a guide to future performance and forecasts are not a reliable indicator of future results. The marketability of some of the companies we cover is limited and you may have difficulty buying or selling in volume. Additionally, given the smaller capitalisation bias of our coverage, the companies we cover should be considered as high risk.
This financial promotion has been approved by Align Research Limited.