Powerhouse Energy – company update confirms commercial pipeline now looks v strong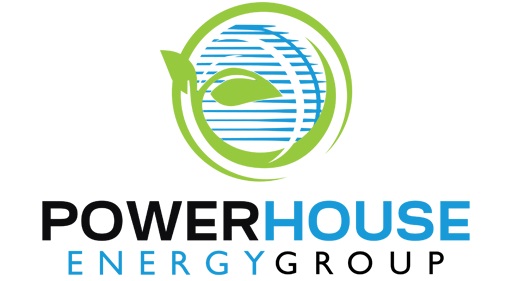 By Richard Gill, CFA
Investors responded well to an operational update from waste-to-hydrogen technology provider PowerHouse Energy on Friday, with the over-riding theme being that the commercial pipeline is looking strong.
In the last quarter, the level of interest in PowerHouse's proprietary DMG® process is said to have increased "significantly" from a range of different parties including potential customers, development partners and engineering, procurement and construction (EPC) contractors. Notably, the company is said to have seen strong expressions of interest from over a dozen site owners who would like to establish DMG® units on their sites once the first unit is proven operationally. The company is now progressing a number of potential deals, which it is confident will result in a final contract for the first commercial DMG® unit. 
PowerHouse is currently collaborating on detailed site operational requirements, delivery programmes and framework contracts for 6 client sites in the UK market. Planning and permitting assessments are being progressed on the potential clients' sites under negotiation, in readiness for formal submission on initial contractual agreement. In parallel, potential customers/partners are undertaking their own due diligence on the DMG® process, potential operational savings and the speed with which plants can be delivered. When complete, heads of terms would need to be agreed before signing a formal contract, with head of terms with at least one customer expected in the next quarter.
Crucial to the actual building of the plants, it is expected that engineering and site assembly of each DMG® unit will involve an EPC partner. In this respect, PowerHouse has been approached by several blue-chip companies, each with worldwide delivery capability. PowerHouse has already put in place all the operational systems, procurement, contractual and licensing frameworks necessary to engage with such EPC partners.
Overseas, development partner Waste2Tricity (W2T) is now in commercial negotiation with hydrogen pioneer Toyota Tsusho Corporation, with whom PowerHouse has been dealing with for some time in relation to using the DMG® technology. PowerHouse believes that these negotiations could lead to Toyota Tsusho Corporation agreeing to be one of the companies introducing the DMG® technology for hydrogen generation into Japan and other parts of Asia. 
This news follows the announcement that CEO, Keith Allaun, resigned effective 1st February 2019 due to extenuating personal circumstances, but intends to make himself available as a consultant. The CEO position has been filled by previous Technical Director, David Ryan. David was the former CEO and Managing Director of Thyssenkrupp Industrial Solutions' Oil & Gas Business Unit for the UK. Prior to his employment with Thyssenkrupp, he founded and built a successful engineering consulting organisation, Energy & Power Limited, which was acquired by Thyssenkrupp in 2012. He has over 30 years of increasingly complex engineering, business development, and project management experience. 
ASSESSMENT
The current commerical pipeline looks strong for PowerHouse, with the company having got to this stage after many years of developing and refining the DMG® technology. As per the company's comments, the first heads of terms looks likely to be signed in the coming weeks/months, which will be a crucial milestone. As mentioned in our last update note per HERE, we expect a rapid roll out of orders as the technology is proven to potential customers and the company has a commercial reference point.
While the UK market will be the company's initial area of commercial operation, things look to be moving apace in the potentially more lucrative Asian markets. As previously discussed, Japan is an extremely attractive market for Waste2tricity and PowerHouse, with indicative gate fees for unrecyclable plastics being around £200 a tonne and private wire prices at c.£100 per MW/h, well ahead of UK prices. Other countries in the region have also been making positive moves to developing their hydrogen economies, with South Korea recently setting out a roadmap towards producing 6.2 million units of fuel cell electric vehicles and building 1,200 refuelling stations by 2040.
Shares in PowerHouse currently trade at 0.41p, to capitalise the business at £7.6 million. As set out in our update note of November 2018, our DCF model (using a very conservative discount rate of 20%) suggests a value of 2.45p per share, some six times the current level – and that is only considering licence income on gate fees and power production, without accounting for any sales of higher value hydrogen. In our view, the company remains in a sweet spot to take advantage of the range of positive drivers across the waste management, clean power and hydrogen fuel industries. Our stance is unmoved at Conviction Buy.
DISCLAIMER & RISK WARNING
PowerHouse Energy is a research client of Align Research. Align Research owns shares in PowerHouse Energy and is bound to Align Research's company dealing policy ensuring open and adequate disclosure. Full details can be found on our website here ("Legals").
This is a marketing communication and cannot be considered independent research. Nothing in this report should be construed as advice, an offer, or the solicitation of an offer to buy or sell securities by us. As we have no knowledge of your individual situation and circumstances the investment(s) covered may not be suitable for you. You should not make any investment decision without consulting a fully qualified financial advisor.
Your capital is at risk by investing in securities and the income from them may fluctuate. Past performance is not necessarily a guide to future performance and forecasts are not a reliable indicator of future results. The marketability of some of the companies we cover is limited and you may have difficulty buying or selling in volume. Additionally, given the smaller capitalisation bias of our coverage, the companies we cover should be considered as high risk.
This financial promotion has been approved by Align Research Limited.