Rainbow Rare Earths – Addressing financing concerns provides a new platform for stock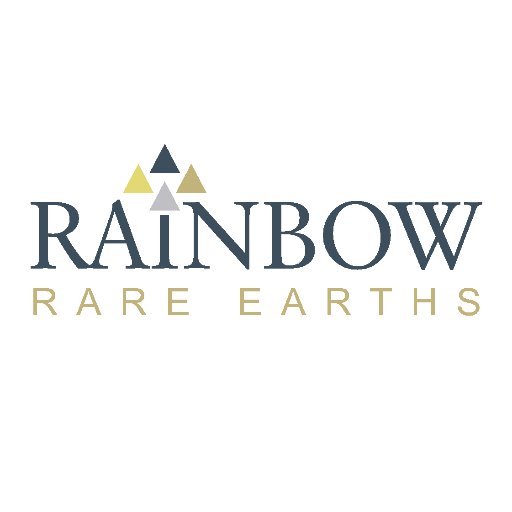 By Dr. Michael Green
There was some cracking news from Rainbow Rare Earths out this morning. The stock has been under a cloud for some time now with the share price falling from 21.15p to the current 2.375p over the last 12 months due to a combination of production problems and concerns about financing. The dwindling stock price wasn't helped by the announcement of a financing structure with The Lind Partners LLC in January 2019 which clearly was not well-received by investors.
Today's announcement seems to make clear that such concerns are being dealt with. There will be no further tranches under the Lind equity drawdown facility, instead a new funding agreement comprised of a US$0.7 million unsecured loan has been provided by the company's major shareholder Pella Ventures. The terms of this new loan are such that the outstanding loan principal and interest will be mandatorily converted into shares on the same terms as the next equity fundraising. Pella is a vehicle of the Rainbow's Chairman Adonis Pouroulis and so this financing deal, to us, speaks volumes.
The announcement also set out a clear strategic plan for the short-term to improve performance. Further, over the coming 12-18 months there was the promise that investors will learn more about the company's plan to boost margins through the planned increase in processing of the company's rare earth concentrate.
The operating update in the announcement reported that production at Rainbow's Gakara Project in the 3 months to 31st March 2019 remained challenging. Wet weather disrupted mining operations with locally-rented haul trucks proving incapable of performing in such conditions and which served to limit waste stripping and dumping. Due to the timing of completion of concentrate batches only 100t of concentrate was sold in the quarter compared to 300t exported in the previous quarter. Moving ahead, the replacement of the inadequate rented machines with newer more suitable models is a top priority to improve performance.
For those not in the know, Rainbow has a 90% stake in the Gakara Rare Earths Project in Burundi. This is an exceptional project which has some of the highest grades of Rare Earth Elements (REEs) in the world. Mining began in September 2017 and sales of REE concentrate began soon after. Production is now being increased with the target of achieving breakeven in H1 2020 from two mining areas. Plus, the plan to start mining simultaneously at two more pits which will allow concentrate production to substantially increase with the company intending to operate a minimum of four pits continuously.  Demand is very strong from end customers secured by partner Thyssenkrupp under a 10-year offtake deal for up to 5,000 tonnes per annum (tpa), plus first right of refusal on the next 5,000 tpa.
The short-term strategy to improve performance has three key elements. Firstly, to maximise concentrate production using new and better mining vehicles and the development of multiple areas. Secondly, to develop the upside potential of a large lower-grade Resource at Kiyenzi for future mining. Thirdly, to continue to progress the investigation into the feasibility of further processing of its concentrate. At the moment, in selling concentrate rather than further processing into REEs, the company suffers from a 70% discount to REE prices. This means that there is plenty of scope to substantially increase margins by separating the concentrate and thereby getting involved in the rare earth value chain. The board is confident that the investment in new mining machinery and new pits will provide a foundation for a sustainable and profitable operation.
There is strong growth in REE demand being forecast due to electric vehicles (EVs), mobiles and windpower. China continues to dominate supply and a large part of demand, but there have been growing concerns about constrained REE supplies and the vulnerability of China's monopoly over these vital elements. The net effect of these conditions is that many commentators now see non-Chinese sources of REEs as being increasingly of tremendous global strategic importance.
It has to be pointed out that Rainbow represents just one of the two quoted rare earth mining companies producing commercially outside of China. The other one is Lynas Corporation (ASX:LYC) which, in late-March 2019, received an unsolicited A$1.5 billion bid from Wesfarmers Limited (ASX:WES). This move is likely to attract the spotlight firmly on Rainbow moving ahead, and which in our mind is now starting to look very interesting.
We are currently in the midst of writing our initiating coverage research report on Rainbow, which we look forward to sharing with investors. 
DISCLOSURE & RISK WARNING
Rainbow Rare Earths is a research client of Align Research.
This is a marketing communication and cannot be considered independent research. Nothing in this report should be construed as advice, an offer, or the solicitation of an offer to buy or sell securities by us. As we have no knowledge of your individual situation and circumstances the investment(s) covered may not be suitable for you. You should not make any investment decision without consulting a fully qualified financial advisor.
Your capital is at risk by investing in securities and the income from them may fluctuate. Past performance is not necessarily a guide to future performance and forecasts are not a reliable indicator of future results. The marketability of some of the companies we cover is limited and you may have difficulty buying or selling in volume. Additionally, given the smaller capitalisation bias of our coverage, the companies we cover should be considered as high risk.
This financial promotion has been approved by Align Research Limited.