Rainbow Rare Earths – Move into Zimbabwe and drilling results reignite investor attention
By Dr. Michael Green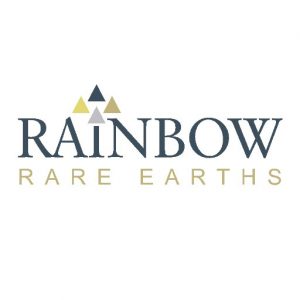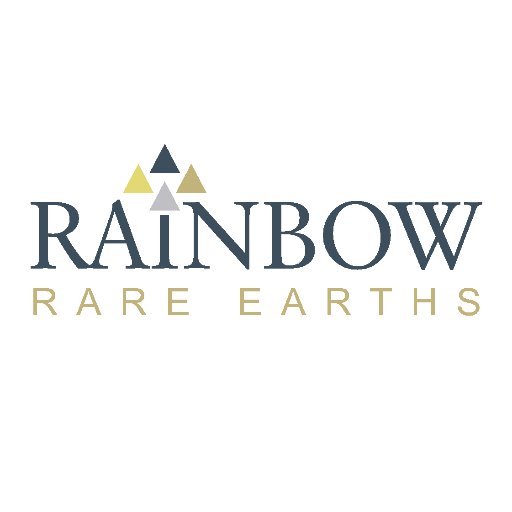 The latest news from Rainbow Rare Earths has brought the stock back to investors' attention, the company outlining some cracking drilling results as well as an exciting broadening of the portfolio. This comes just as the new CEO has really made an impact in the early months by his wholesale revision of the company's Gakara Project in Burundi, which is now being reconfigured to become much larger scale in a move towards more mechanised mining.
At this stage, it ought to be pointed out that Rainbow is the only African producer of rare earths. On top of that, in Gakara, the company has one of the world's highest-grade rare earth element (REE) projects in the world at 47-67% Total Rare Earth Oxide (TREO). If that wasn't enough, the project has a total of thirty exploration targets, of which seven of these sites represent artisanal mines. At Gakara, the whole area seems pretty well mineralised. At the last count there were more than 1,000 occurrences of rare earths spread across the 39km² licence area.
Firstly, the company has announced an update on its exploration and mine development programme. At Gakara Rainbow has historically been mining REEs at the Gasagwe and Murambi areas. Drilling in 2018 (30 core holes for 1,428m) followed on from an exploration programme involving ground gravity survey and trenching. Except for one hole which was 150m deep, drilling was relatively shallow with holes averaging just a depth of 44m. Borehole samples analysed including sections of 13.87m @4.85% TREO and 11.64m @ 3.86% TREO. 
Additional drill cores totalling 1,000m have been sent for analysis to allow the determination of a comprehensive Mineral Resource Statement. CEO George Benneett seems pretty upbeat, commenting that with the "…historical data we have and these encouraging results, I am optimistic that the remaining drill core will yield equally good results, ensuring we have multiple future mining areas giving us mining flexibility while maintaining our record of one of the highest grading REE mines on the continent."
Secondly, Rainbow has announced a move into Zimbabwe, securing ten Mining Claims covering a total of 12.6km² in the north of the country, close to the border with Mozambique. Recent changes in the mining legislation in Zimbabwe means that these licences come without any carried interest for the government and so Rainbow's Zimbabwean subsidiary holds a 100% interest. The plan is to waste no time in beginning an exploration program including geological mapping, sampling and assaying which is planned with the goal of putting together an interpretation report focusing on the REE potential.
These ten licences all have REE potential, although in the past they have been historically prospected to evaluate their phosphate potential.  One of the licences is pegged over a carbonatite identified by US Geological Survey (USGS) as having REE potential. A 2002 USGS report provides a record of REE content in the Kapfrugwa (also known as Gungwa) deposit which it reckons is probably a metamorphosed carbonatite containing several thousand ppm Cerium and Lanthanum. 
Zimbabwe possesses a wide range of natural resources, but it probably best known for sitting on a large percentage of the world's known reserves of metallurgical-grade chromite. In addition, the country's compelling geology plays host to many minerals including gold, battery metals, coal, and the platinum group metals.
The Rainbow management team are all very positive about this move, which is part of the company's strategy to build on its already strong REE portfolio of rare earth properties. The Zimbabwe licences provide Rainbow with project and country diversity, thereby spreading the company's risk. That said Zimbabwe isn't without risk, but the board has high hopes that the country will eventually get on the right path. When the latest deal was announced, CEO George Bennett commented that  "…with our strategic intent for our licenses in Burundi well on track, the company stabilised, I believe this is a great opportunity to diversify the portfolio, with low risk and minimal capital outlay." 
There looks to be a healthy flow of news in the pipeline. New mining equipment is expected to be delivered to Gakara shortly, along with further drilling results and an upgraded Mineral Resource Statement to come. That's not to mention the new growing story of the Zimbabwean play where investors now have the newsflow building up to the publication of the interpretation report to look forward to. Such a report is expected to focus on the REE potential looking at the important factors like sizes, grades and mineralogy.
Not long ago Rainbow shares were trading merrily above the 7p mark, but now the stock sits at a lowly 2.95p. Align Research initiated coverage on Rainbow on 6th June 2019 with a Conviction Buy stance and a target price of 10.53p, when the shares were trading at 6.20p. At the current price, our view remains unchanged.
DISCLOSURE & RISK WARNING
Rainbow Rare Earths is a research client of Align Research.
This is a marketing communication and cannot be considered independent research. Nothing in this report should be construed as advice, an offer, or the solicitation of an offer to buy or sell securities by us. As we have no knowledge of your individual situation and circumstances the investment(s) covered may not be suitable for you. You should not make any investment decision without consulting a fully qualified financial advisor.
Your capital is at risk by investing in securities and the income from them may fluctuate. Past performance is not necessarily a guide to future performance and forecasts are not a reliable indicator of future results. The marketability of some of the companies we cover is limited and you may have difficulty buying or selling in volume. Additionally, given the smaller capitalisation bias of our coverage, the companies we cover should be considered as high risk.
This financial promotion has been approved by Align Research Limited.