Rainbow Rare Earths – US/China trade war set to benefit REE producers
By Dr. Michael Green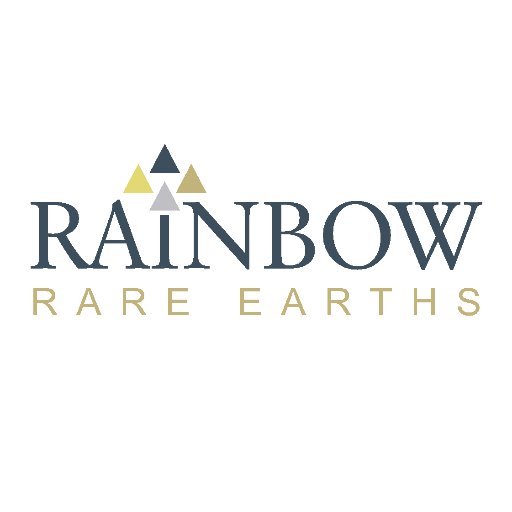 The growing US-China trade war looks likely to spill over into rare earth elements (REE) which could cause investor attention to become sharply focused on Rainbow Rare Earths.
As the trade war escalates, some observers have been surprised that Beijing has not yet moved to block exports of rare earths to the US. Such a move would serve to hit a vast array of industries which rely on these commodities. Well it hasn't happened yet, but it looks as though the trade war is about to move up a gear.
In recent days, President Xi Jiangxi paid a visit to a rare earth facility which has commentators talking that maybe China is trying to send a clear signal to Washington. On this highly symbolic visit accompanying the Chinese President was Vice Premier Liu He who has been heading up trade talks with the US.  This visit comes just after Trump blacklisted Huawei, which could see the Chinese communications technology giant being unable to have access US software and semiconductors needed to manufacture its products.
China continues to dominate supply and a large part of demand, but there have been growing concerns about constrained REE supplies and the vulnerability of China's monopoly over these vital and rare commodities. All of which boils down to non-Chinese sources of REEs being increasingly seen to have tremendous global strategic importance. So, the scene could be set for China to be about play their joker.
By way of an introduction, Rainbow has a 90% stake in the Gakara Rare Earth Project in Burundi. This is an exceptional project which has some of the highest grades of REEs in the world. Mining began in September 2017 and sales of REE concentrate began shortly after. Production is now being increased with the target of achieving breakeven in H1 2020 from two mining areas. In addition, there are two more pits where mining is about to start, thereby doubling the number of production areas in operation.  Demand is reported to be very strong from end customers secured by partner Thyssenkrupp under a 10-year offtake agreement for up to 5,000 tonnes per annum (tpa), plus first right of refusal on the next 5,000 tpa.
Rainbow's Gakara Rare Earth Project is one of the few rare earth producers lying outside of China. In 2017, China was responsible for 86% of global refined production and the country continues to be the global leader in the production of both mined rare earth products and refined rare earth compounds. Metal research firm Roskill, in their 2018 outlook, forecast that demand for the rare earth permanent magnets would have strong growth in the years to 2028, which was expected to further distort the rare earth demand ratios with Nd, Pr and Dy forming a greater proportion of demand. La and Ce were forecast to continue to form the majority of rare earths demand by volume for their use in the catalysts industry.
Forecast demand growth for NdPr is largely driven by the anticipated uptake of EVs on the back of green legislation being adopted UK, India, Germany, France, Norway and China, as well as growth in electric motor usage. By 2020, it is forecast that there will be something like 2.87 billion smart phones users globally and importantly, Nd provides the power for smart phone to vibrate. In wind turbines, NdFeB magnets (an alloy of neodymium, iron and boron) have allowed wind turbines to lower costs and improve efficiencies.
The latest machinations of the China US trade war seem to provide further evidence that REE are strategic commodities. The market is anticipating that deposits outside of China will become strategically important – which is a message that Rainbow has been trying to get across to investors for some time now. The prices of REEs have been in decline for a while, falling almost 90% since the high was seen in 2011. It does seem that the escalation in the US China trade war now has the potential to push REE prices significantly higher. This all happens at a time when there has been strong growth in REE demand being forecast which is expected to come from electric vehicles (EVs) mobile phones and wind power.
Rainbow is one of just two quoted rare earth mining companies producing commercially outside of China. The other one is Lynas Corporation (ASX:LYC) which in late-March 2019, which was on the receiving end of an unsolicited bid from Wesfarmers Limited (ASX:WES). This morning, REE juniors Down Under have seen double digit percentage gains led by Greenland Minerals and Energy (ASX:GGG) which is up 40% – it should be pointed out that none of these companies is in production. With all this excitement swirling around the sector, it does underline the attractiveness of lowly priced Rainbow.
We are currently in the midst of writing our initiating coverage research report on Rainbow, which we look forward to sharing with investors. 
DISCLOSURE & RISK WARNING
Rainbow Rare Earths is a research client of Align Research.
This is a marketing communication and cannot be considered independent research. Nothing in this report should be construed as advice, an offer, or the solicitation of an offer to buy or sell securities by us. As we have no knowledge of your individual situation and circumstances the investment(s) covered may not be suitable for you. You should not make any investment decision without consulting a fully qualified financial advisor.
Your capital is at risk by investing in securities and the income from them may fluctuate. Past performance is not necessarily a guide to future performance and forecasts are not a reliable indicator of future results. The marketability of some of the companies we cover is limited and you may have difficulty buying or selling in volume. Additionally, given the smaller capitalisation bias of our coverage, the companies we cover should be considered as high risk.
This financial promotion has been approved by Align Research Limited.