RiverFort Global Opportunities – Major Contract Win for Investee Company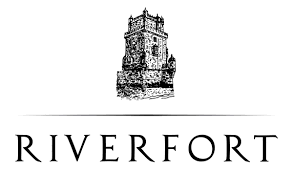 By Richard Gill, CFA
In May this year the AIM listed investment company RiverFort Global Opportunities (RGO) announced an investment into artificial intelligence cyber-security cloud business Smarttech247. The latest news from Smarttech247 is that it has been awarded a multi-year contract for managed cyber security services by an un-named global advanced manufacturing company. The client employs over 100,000 staff and is a leading member of the Fortune Global-1000.
After an extensive due diligence process, the contract was awarded to support strategic cyber security initiatives and ensure compliance to the latest industry regulated cyber security standards. The contract will see Smarttech247 deploy its managed detection and response offering which combines the AI and automation of security tools with Smarttech247's own 24/7 Cyber Security Operations Centres.
Assessment
Smarttech247 is one of two investments RGO has recently made in high growth technology companies at the pre-IPO stage of their development, looking to benefit from valuation increases associated with subsequent sales or from going public. As we pointed out in our recent initiation of coverage note, Smarttech247 has a successful track record of revenue growth and profitability within the fast growing cyber security industry and this latest contract win is further testament to that.
Speaking to management we understand that this is the largest deal in the company's history, with revenue potential higher than all the revenues the business has made to date. While the client has not been named, the fact that is a constituent of the Fortune Global-1000 and has over 100,000 employees gives an idea of the size of the deal. We also understand that the contract won amidst competition from some of the largest cyber security companies in the world, thus validating Smarttech247 at the Tier 1 operator level.
This contract news follows the recent announcement of RGO's final results for 2020. At the end of December net asset value had grown by 17% to £9.24 million, or 1.36p per share. This was boosted by net profits growing from £0.62 million to £1.49 million. Investment income for the period grew by 41% to £1.25 million and gains from financial instruments were recorded at £1.476 million, up from £0.128 million in 2019. RGO has also confirmed that it will pay a final dividend of 0.04p per share, to add to the 0.02p interim payment, with the shares going ex-dividend on 15th July.
Shares in RGO currently trade at 1.7p, down from recent peaks of 2.25p seen in April. Adjusted for the recent placing (and no other factors) we estimate a current NAV of 1.4p, a slight premium to the current price. However, as explained in our recent research note we see plenty of significant upside potential within RGO's portfolio which is not currently reflected in the balance sheet. Further value potential comes from a range of sources including; the expected upcoming IPOs of Pluto Digital and Smarttech247; the potential for these two companies to go on and grow their operations and valuations; and the opportunities to exercise and crystalise gains on the extensive warrant portfolio. RGO also offers income attractions, with the historic yield being 3.53%. We retain our stance of Speculative Buy.
DISCLAIMER & RISK WARNING
RiverFort Global Opportunities (RGO) is a research client of Align Research. Align Research own shares in RGO Full details of our Company & Personal Account Dealing Policy can be found on our website http://www.alignresearch.co.uk/legal/  
This is a marketing communication and cannot be considered independent research. Nothing in this report should be construed as advice, an offer, or the solicitation of an offer to buy or sell securities by us. As we have no knowledge of your individual situation and circumstances the investment(s) covered may not be suitable for you. You should not make any investment decision without consulting a fully qualified financial advisor.
Your capital is at risk by investing in securities and the income from them may fluctuate. Past performance is not necessarily a guide to future performance and forecasts are not a reliable indicator of future results. The marketability of some of the companies we cover is limited and you may have difficulty buying or selling in volume. Additionally, given the smaller capitalisation bias of our coverage, the companies we cover should be considered as high risk.
This financial promotion has been approved by Align Research Limited.