Salt Lake Potash – New MOU with Sinofert highlights potential upside
By Dr. Michael Green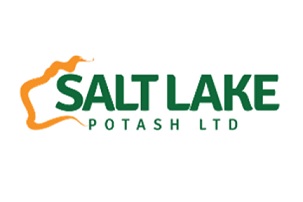 Investors woke up to a cracking announcement from Salt Lake Potash (AIM:SO4) this morning concerning a Memorandum of Understanding (MOU) for an Offtake Agreement with the Chinese fertiliser giant Sinofert Holdings Limited. The MOU sets out the basis for the second Offtake Agreement for SO4's potentially vast Goldfields Salt Lakes Project (GSLP) for an initial 8 year term, beginning in January 2020.
This latest Offtake Agreement will provide Sinofert with sales and offtake rights for up to 50% of ALL Sulphate of Potash (SOP) production from across all the nine vast lakes in Western Australia which comprise the GSLP. In all, GSLP hosts a drainable exploration target of over 150Mt of SOP.
Soon, SO4 is planning to begin the construction of the Demonstration Plant at GSLP to produce 50,000 tpa of high-quality SOP, with the production being distributed by a handful of global distribution partners. Once the Demonstration Plant is up and running, the team has well-developed plans to progressively expand production across a number of the lakes within the GSLP. This is SO4's second offtake agreement, having already entered into an agreement with Mitsubishi Corp for sales and offtake rights to 50% of the SOP production from the 50,000 tpa Demonstration Plant.
It worth taking a closer look at Sinofert which is the largest fertiliser company in China, with businesses encompassing the complete fertiliser industry chain. In all, this well-established fertiliser giant handles something like 13Mtpa of fertilisers as well as being the biggest fertiliser importer into China. Hong Kong-listed Sinofert is capitalised at over US$1 billion and is majority-owned by Sinochem Corporation, a Chinese State Owned Enterprise.
This deal serves to underline the viability and the economics of SO4's vast high-grade SOP brine projects in Western Australia. Investors should realise that SOP represents a premium sustainable potash fertiliser which currently sells at more than double the price of the more commonly used MOP. With SOP being a high value fertiliser which is increasing being favoured by global demographics and in the shift to high value speciality crops such as citrus, potatoes, nuts, strawberries, mangoes, tomatoes, coffee, tobacco, spinach and peas.
SOP continues to trade at around a 100% premium to Muriate of Potash (MOP). Recent news was that both China and India had agreed a price with MOP producers of US$290/t. Rough calculations on what this MOU with Sinofert could deliver do provide some highly compelling numbers. Say if production at the GSLP was to just to peak at 1Mtpa across the project, that would equate to 0.5Mt of SOP. At current spot prices, that is the equivalent to US$300 million sales per annum over 8 years.
Sinofert could well become a very important and strategic partner for the company and the future of the GSLP. It does not seem beyond the bounds of our imagination that Sinofert's up to 50% offtake rights may mean that Sinofert could potentially contribute up to 50% of funding for GSLP expansions. All along, SO4's policy has been to partner with global, blue-chip companies and not to sign offtake agreements with small unrecognisable players. A policy which has now led to the signing of offtake MOUs with both Sinofert and Mitsubishi Corp.
GSLP plans to extract large volumes of Paleochannel brine with trenches and bores followed by a simple process of evaporation and harvesting. Truth is less than half of the world's SOP is produced from brine in this way.  The majority of SOP is produced from MOP using the Mannheim process which is a relatively expensive technique that involves heating the raw materials over 600°C and creating a reaction between potassium chloride and sulphuric acid.
The Mannheim process is not only expensive but also results in environmentally hazardous by-products such as hydrochloric acid. Environmental controls in China have led to a reduction in local SOP production with the Chinese regulators shutting down more than 0.5Mtpa of Mannheim SOP production capacity between 2014 and 2017. For the first time in recent history there has been no new salt lake developments announced in China. It really does make sense that a more environmentally aware China should be looking to secure supply, given that SOP production from salt lakes is not only highly environmentally friendly using renewable solar and wind energy in its process, but also provides an end product that is organic and sustainable.
There is no doubt that powerful agricultural megatrends are leading to increased demand for SOP. This is because not only is the world's population growing fast, but rising incomes means increasing demand for higher value food crops. At the same time, urban growth means that there is less land left over for farming. So, fertilisers are becoming increasingly important to improve the efficiency of farming.
The GSLP project covers a vast area with both very low operating costs and capital intensity in a safe jurisdiction. Certainly, the MOU with Sinofert serves to underline the viability and the economics of SO4's vast GSLP project. In May 2018, we initiated coverage of Salt Lake Potash, with a target price of 132p and a Conviction Buy stance. Everything we have seen since serves reinforce our earlier opinion.
RISK WARNING & DISCLAIMER
Salt Lake Potash is a research client of Align Research. Full details of our Company & Personal Account Dealing Policy can be found on our website http://www.alignresearch.co.uk/legal/
This is a marketing communication and cannot be considered independent research. Nothing in this report should be construed as advice, an offer, or the solicitation of an offer to buy or sell securities by us. As we have no knowledge of your individual situation and circumstances the investment(s) covered may not be suitable for you. You should not make any investment decision without consulting a fully qualified financial advisor.
Your capital is at risk by investing in securities and the income from them may fluctuate. Past performance is not necessarily a guide to future performance and forecasts are not a reliable indicator of future results. The marketability of some of the companies we cover is limited and you may have difficulty buying or selling in volume. Additionally, given the smaller capitalisation bias of our coverage, the companies we cover should be considered as high risk.
This financial promotion has been approved by Align Research Limited