Positive RNAi results Silences critics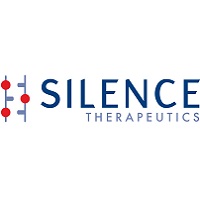 By Richard Gill, CFA
It's good news for the RNA interference industry as US listed market leader Alnylam Pharmaceuticals (NASDAQ:ALNY) announced positive results this week from its Phase 3 study of nerve disorder drug patisiran. This is a very positive development for an industry which has promised much but seen numerous challenges over the past few years, and bodes, in our opinion, particularly well for AIM listed Silence Therapeutics (SLN).
Working in partnership with Sanofi, Alnylam reported that the study of 225 patients met its primary efficacy endpoint and all secondary endpoints. Significantly, this is the first ever positive Phase 3 results for an RNAi therapeutic, marking the potential arrival of an entirely new class of medicines. Based on the results, Alnylam expects to file its first New Drug Application in late 2017 and first Marketing Authorisation Application shortly thereafter. Sanofi Genzyme is currently preparing for regulatory filings for patisiran in Japan, Brazil and other countries, to begin in the first half of 2018. If approved, patisiran would be the first commercial product based on RNA interference.
In summary, RNA interference (or RNAi) is concerned with gene suppression, or "gene silencing" – a process which enables the regulation of gene expression (the process whereby information from a gene is used to produce proteins and RNA). Described as being one of the most important recent discoveries in life sciences, RNAi can selectively suppress disease causing genes. It has the potential to create a new class of therapeutic products for a broad range of diseases, many of which have an unmet need.
In London, Silence Therapeutics has recently been increasing the value of its own portfolio of RNAi IP and technology. Within their recent interim results, covering the six months to June 2017, management reported the continued strengthening of Silence's IP estate, with a number of important European and US patents granted in the first half in addition to filings of further European and US divisional and continuation patents respectively. Further, as announced in July and covered HERE, the company issued a claim in the UK High Courts of Justice (Patents Court) naming Alnylam as defendants, believing that the company will require a licence for Silence's IP.  The company has commented that it believes, "these potential licenses will be of significant value to Silence relative to our market capitalisation."
Following these recent developments, it seems that the market has finally caught on to the potential value inherent in Silence's patent estate with the shares having increased in value from lows of c.73p seen in May this year to the current 190p. That capitalises the business still at just £133 million with the valuation being backed by net cash of £29.8 million as at 30th June along with shares in US listed peer Arrowhead Pharmaceuticals (ARWR) now valued at just under £18m against a 30 June value of £8.56 million and which have more than doubled since Silence's purchase. We, however see more meaningful upside in the stock.
At the time of the legal claim announcement, Silence's CEO Ali Mortazavi recently told The Sunday Times that the potential payout re their RNAi patents could be in the "hundreds of millions of pounds" if the drugs are approved. Alnylam, in turn, predictably responded that it intends to "vigorously" defend any legal action. What we do believe however here at Align is that with cash and fixed income marketable securities of $1.097 billion as at 30th June this year, it would make much more commercial sense for Alnylam to simply buy out Silence Therapeutics as opposed to defending the case. At the current price of 190p the Enterprise Value of Silence is less than £100m. Given the spillover of their patents to other companies in this emerging medical industry sphere, and where commentators believe the market could be worth over $30bn by 2021 (see HERE), an EV of £200m or £300m could be seen as a steal by numerous other industry players. We point out that such a price would equate to circa 350p to 635p per share.
Additionally, we note the material volume in the stock this week which likely took out an overhang and illustrated the preparedness of a new buyer(s) to underpin the current stock price.
Accordingly, we reiterate our Conviction Buy rating on the shares as we continue to anticipate the endgame playing out for Silence as we progress through 2017 into 2018 and that the window off opportunity to position for such an event in the stock is now swiftly closing.
DISCLOSURE & RISK WARNING
A Director of Align Research Ltd holds a personal position in Silence Therapeutics and is bound to Align Research's company dealing policy ensuring open and adequate disclosure. Full details can be found on our website here ("Legals").
This is a marketing communication and cannot be considered independent research. Nothing in this report should be construed as advice, an offer, or the solicitation of an offer to buy or sell securities by us. As we have no knowledge of your individual situation and circumstances the investment(s) covered may not be suitable for you. You should not make any investment decision without consulting a fully qualified financial advisor.
Your capital is at risk by investing in securities and the income from them may fluctuate. Past performance is not necessarily a guide to future performance and forecasts are not a reliable indicator of future results. The marketability of some of the companies we cover is limited and you may have difficulty buying or selling in volume. Additionally, given the smaller capitalisation bias of our coverage, the companies we cover should be considered as high risk.
This financial promotion has been approved by Align Research Limited.