Vela Technologies – Bond repayment date extended and corporate transaction still being sought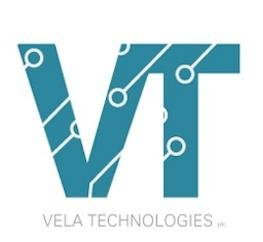 By Richard Gill, CFA
Investment firm Vela Technologies (VELA) has announced a six month extension to the repayment date on its £550,000 10% Secured Bonds, from 17th February 2020 to 17th August 2020. With cash of £120,000 as at 30th September 2019 the company would only have been able to repay the bonds by liquidating a portion of its investment portfolio, so the extension, agreed by security trustee Jade State Wealth, was sought.
All other terms remain unchanged, with the bonds remaining secured by way of a debenture on the company's assets and by a fixed charge over certain shares held in investee company Portr Limited. Bondholders continue to benefit from a personal guarantee given by shareholder (and bondholder) Scott Fletcher, which guarantees in full the payment obligations of Vela in respect of the bonds.
In other matters, Vela has said that it continues to focus on progressing discussions with a view to effecting a corporate transaction, which may result in a substantial investment or an acquisition to utilise the listed entity as a reverse takeover vehicle. In conjunction with this the company will continue to actively explore means to repay the bonds by the new repayment date.
Assessment
In our initiation of coverage note on Vela we flagged the bond repayment as one of the major risks to the investment case. As such, the six month extension is a welcome development, meaning that the company's investments need not be liquidated prematurely to pay back the lenders. While light on details at present, any reverse takeover could add substantial value to the business.
Aside from any potential corporate transactions, we note that at the current share price of 0.09p Vela is capitalised at £1.55 million. This represents a discount of c.11% to net assets of £1.74 million as at 30th September 2019.
While that figure is round about discounts attributed to similar listed peers, we note a number of potential upside opportunities across the portfolio. These include a potential uplift in the value of key portfolio holdings Portr and Vibe Group as discussed in our initiation note. We also point out that Argo Blockchain, in which Vela owns 3 million shares, currently languishes at 6.8p. This is a fraction of Align Research's target price of 23.33p. Should Argo rise to this level it would be worth an additional c.£0.5 million to Vela compared to current levels.
Our stance remains at Speculative Buy.
RISK WARNING & DISCLAIMER
Vela Technologies is a research client of Align Research. Align Research owns shares in Vela and is bound to the company's dealing policy ensuring open and adequate disclosure. Full details can be found on our website here ("Legals").
This is a marketing communication and cannot be considered independent research. Nothing in this report should be construed as advice, an offer, or the solicitation of an offer to buy or sell securities by us. As we have no knowledge of your individual situation and circumstances the investment(s) covered may not be suitable for you. You should not make any investment decision without consulting a fully qualified financial advisor.
Your capital is at risk by investing in securities and the income from them may fluctuate. Past performance is not necessarily a guide to future performance and forecasts are not a reliable indicator of future results. The marketability of some of the companies we cover is limited and you may have difficulty buying or selling in volume. Additionally, given the smaller capitalisation bias of our coverage, the companies we cover should be considered as high risk.
This financial promotion has been approved by Align Research Limited