Vela Technologies – Shopping for WeShop buyer and shares move into deeper discount
By Richard Gill, CFA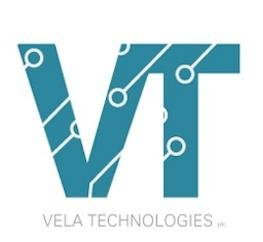 AIM listed investment company Vela Technologies (VELA) has announced an update on its investment in WeShop, the social network platform with plans to become a global leader in the social e-commerce sector. Vela owns 71,429 shares in WeShop for a c.1.4% stake. The statement comes on the back of an update from fellow AIM listed investor Two Shields Investments which recently announced an investment of £400,000 in WeShop, at a price of 598p per share.
WeShop has recently launched phase 1 of a new rewards programme, designed to drive ongoing engagement and retention of users by enabling them to earn the reward token WeCoins™. These are given for the creation and distribution of quality content, shopping through WeShop verified merchants and browsing. WeCoins™ can be redeemed with over 100+ redemption partners, including Uber, Spotify, Just Eat, Amazon and Starbucks. In Phase 1 users can redeem their WeCoins™ for a digital voucher and Phase 2 will allow users to redeem their WeCoin™ balance against products on WeShop, in combination with cash.
Vela itself has announced that it has been considering how to re-focus its investing activities and has determined that this is an appropriate time to consider a partial or full sale of its holding in WeShop. Vela is now interested in discussing the disposal of any or all of its shares in the company at a minimum price of 550p per share.
The decision has been made under the backdrop of Vela recently announcing it has had informal discussions with third parties regarding the possibility of utilising the listed entity as a reverse takeover vehicle. In addition, Vela has considered more sizeable transactions than has been historically the case as an active investor into listed companies where the market valuation significantly undervalues the underlying net assets.
Assessment
Vela originally invested £100,000 in WeShop (then called Social Superstore Limited ) in May 2014. If it can exit its position at 550p that would result in an almost fourfold return on investment over 5 and a half years, or a CAGR of just over 28%.
Shares in Vela Technologies currently trade at 0.075p, down slightly from 0.085p when we initiated coverage of the company on 22nd October  this year. Having updated our valuation of the company's investment portfolio to take into account publicly listed holdings we calculate a current NAV of £1.646 million. With a current market cap of £1.289 million the shares are therefore trading at a 21.7% discount to our estimation of NAV.
While that figure is round about, if slightly higher than, discounts attributed to similar listed peers, we note a number of potential upside opportunities across the portfolio. These include a potential uplift in the value of key portfolio holdings Portr and Vibe Group as discussed in our initiation note. We also point out that Argo Blockchain, in which Vela owns 3 million shares, currently languishes at 5.83p. This is a fraction of Align Research's target price of 23.33p. Should Argo rise to this level it would be worth an additional £525,000 to Vela.
Our stance remains at Speculative Buy.