WideCells unveils new corporate strategy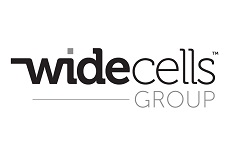 Shares in WideCells (WDC) have soared by over 100% from the doldrum lows under the prior management of the woeful Joao Andrade as the company has transitioned into a new media and technology business, named Iconic Labs, and which will focus on providing online marketing, content and technology driven products. To drive this new strategy experienced entrepreneurs John Quinlan and Liam Harrington have joined the board with immediate effect as respective CEO and Chief Business Officer.
New business
Iconic Labs is a new media and technology business set up by WideCells which will focus on providing online marketing, content and technology driven products. Over the coming months it expects to roll-out six divisions to create a business with complementary offerings and multiple revenue streams. These are:
Agency Consultancy – a consultancy business advising companies looking to use social media tools and technology to better engage with consumers and key stakeholders.
Online Publishing Brands – focused on creating, incubating or acquiring strong, distinct brands known for original content and with multi-platform distribution channels.
E-Commerce – focused on using existing distribution channels and social media tools to sell a variety of products online.
Content Licensing – focused on licensing User Generated Content ('UGC') created by users who have posted it to social media.
Content Studio – the establishment of a production studio to create original video formats that are tested on social media and further developed for viewing on TV and Subscription Video on Demand ('SVOD') platforms such as Netflix.
Tech Product Development – focused on developing unique, innovative and forward-thinking products in fast growth sectors.
The initial 6-12 months will see the launch of the Agency Consultancy division. This business is seen as being quickly scalable and will drive early, high-margin, recurring revenues. At the same time, the distribution and publishing division will be built through organic and inorganic growth. The Content Licensing and E-Commerce divisions will then be launched, followed by the video production division. 
In line with the new strategy, the company intends to change its name to Iconic Labs plc in due course.
New management
To drive the new strategy John Quinlan is joining the Board as CEO, Liam Harrington as Chief Business Officer, along with Sam Asante as COO.  The trio are well known for their time at UNILAD, the social news and entertainment company, which grew into the world's most viewed and largest social first publisher. The business built up a reputation for sharing entertaining and often controversial content which went "viral" via its websites and third-parties. UNILAD had over 40 billion video views and 1 billion engagements in 2017, currently has 41 million Facebook followers and achieved revenues of £10.68 million in the year to March 2018 before entering into administration in October that year. Following a bidding process the business was then sold, according to documents filed at Companies House, for £17 million to a subsidiary of rival website owner LadBible.
The new management line-up has been complemented by the hiring of three new non-executives. Will Muirhead is Chief Executive of Rocket Sports Internet Limited, an operator of football news websites and social media accounts. Xavier Latil is the CEO of The Blockchain Group and is a highly experienced executive and entrepreneur with experience in technology, digital communication and e-commerce, communications, marketing and publishing. Rodolphe Cadio is a qualified accountant with considerable board level experience, including currently at Intrasense, Eyelixiby and Clever Cloud.
Market & strategy
The idea behind the new strategy is to take advantage of structural changes and growth in the online market by using technology and the new team's experience and know how. Key market changes being seen include: consumer habits shifting to digital and social from TV and print; increasing numbers of distribution platforms all fighting for premium content to attract audiences; and traditional agencies struggling to adapt to client demands and new technologies. The markets in which the company will operate are large and rapidly growing, with global mobile ad spend projected to increase from $138 billion in 2018 to $212 billion in 2021, while subscription video on demand (SVOD) services rose from 14% of households in 2014 to 39% in 2018 (Sources: Statistsa).
The first target clients of the new enterprise will be those who want to attract a future generation and millennial audience, as well as those which currently spend significant amounts on ineffective TV advertising, when they should be focused on social media or alternative social platforms. Unlike the previous WideCells business, is has been made clear that the new team will drive efforts to make this a "cash flow focussed business model with pre-identified contracts, an identified path to profitability and exceptional growth prospects. "
A key statement from Executive Chairman, David Sefton, is:
"We are also highly focused on shareholder returns and value creation and have worked with the team to develop a robust plan which manages costs, so that they are driven by increases in revenue whilst at the same time maintaining high growth. Both the Board and the team are committed to achieving net positive free cashflow this year. "
Existing business
In terms of the existing WideCells stem cell services businesses, these will continue through a new subsidiary and management have said that they will continue to support their development by investing on a "scheduled, drip fed basis" against achieving milestones under a new development plan. Historical liabilities incurred are also in the process of being settled and resolved.
Assessment
As implied by the share price rise on Monday, this is a game changing development for WideCells. From being a cash-guzzling, underperforming business, David Sefton has now put in place a strategy which looks like it could deliver significant value over the coming years. The new management team have impressive CVs within the online market and combined with industry expansion and a clear growth plan we look forward to progress being reported in the months ahead.
Valuing the new business direction
This is the hard part as the company is now cash funded and able to settle historic liabilities but this is coming at the cost of an expansion of the share count whilst Alpha Blue Ocean's convertible loans are chewed through.
As a consequence of the financing structure it is difficult to put a precise price target on the stock and we make the point that there are a number of variables impacting this, not least what the final share count is once the ABO conv loans are through the pipe. On a worst case basis we believe that the maximum current authorised share count could rise to 1.438 billion. That being said, should the stock price remain between 0.4 & 0.5p for the balance of the conversions then the final share count could be meaningfully less, in fact sub 1 billion shares on an expanded basis. Such is the way these type of financing structures work.
At the current share price of 0.48p, WideCells is capitalised at approx £2.7 million. The company has approx £1.5 million of net cash (although this will be spent in the coming months as WideCell's legacy debts continue to be settled and the new business consumes cash). We will be providing a full initiation of coverage of the new business in due course with commensurate cash flow and P&L forecasts. For now however, given the continued high interest in the stock we note that applying 50% of the UNILAD administration sale valuation to WideCells (not an unreasonable ballpark valuation in our view) implies a market cap of c.£8.5 million. We value the legacy WideCells stem cell research business at zero such is our view of incumbent subsidiary management headed by Joao Andrade. On a worst case expanded share count this equates to 0.57p per share. Should the expanded final count be around 850 million if the stock remains between 0.4 & 0.5p then we arrive at a stock price of c.1p.
We await the conversion of David Sefton's option over the £585k loan note into stock as a signal that the dilution is coming to an end and believe, together with sales contract updates from Iconic Labs, that this will provide the next strong trigger for the stock.
The shares are not without risk and the unique financing structure provides opportunity for nimble traders. Our stance is that as the stock approaches the floor of the 15 day 90% VWAP conversion price (see piece HERE ref how this works) there is an attractive risk/reward profile (currently around 0.37p based on the present 15 day count). Vice versa on runs towards 1p then it is appropriate to book profits.
RISK WARNING & DISCLAIMER
WideCells is a research client of Align Research. Align Research owns shares in WideCells. Full details of our Company & Personal Account Dealing Policy can be found on our website http://www.alignresearch.co.uk/legal/
This is a marketing communication and cannot be considered independent research nor is it subject to any prohibition on dealing ahead of its dissemination. Nothing in this report should be construed as advice, an offer, or the solicitation of an offer to buy or sell securities by us. As we have no knowledge of your individual situation and circumstances the investment(s) covered may not be suitable for you. You should not make any investment decision without consulting a fully qualified financial advisor.
Your capital is at risk by investing in securities and the income from them may fluctuate. Past performance is not necessarily a guide to future performance and forecasts are not a reliable indicator of future results. The marketability of some of the companies we cover is limited and you may have difficulty buying or selling in volume. Additionally, given the smaller capitalisation bias of our coverage, the companies we cover should be considered as high risk.
This financial promotion has been approved by Align Research Limited.