Wishbone Gold – full steam ahead into 2019 post Honduras licence receipt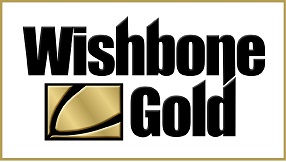 Well it looks as though it is all systems go at Wishbone Gold. The announcement yesterday afternoon was the sort of Christmas present that investors had been half-hoping for ahead of the year-end. The news is that Wishbone and Partners have finally received the Honduras licence. What this means for shareholders is that the first plant is now licenced and so gold production can commence in earnest.
The hot news is that Sion Honduras SA, who are Wishbone's Honduran partner, has received the license to operate the plant and equipment on the company's first mining and processing site under the joint venture deal that was announced back in March 2017. Investors will recall that the site was set up to provide artisanal miners with proper equipment to process gold bearing ore.
The plan was that not only would the plant significantly boost the recovery of gold for miners in that region, but also now eliminate the use of mercury which can be harmful to people and the environment. However, it has not been plain sailing as the project was dogged by bad weather and licensing issues, the latter which was the responsibility of Sion Honduras SA. It might have been a long time coming, but it has to be pointed out that the team at Wishbone Gold never gave up.
With the critical licence in place shareholders can now look forward to the mill becoming operational. Certainly, after the delays, Wishbone is in no mind to hang around and intends to accelerate production over the coming months with the expectation of shipping gold to Dubai in 1Q 2019.
There is no doubt that Wishbone Gold is a highly innovative gold play in providing artisanal miners with the processing equipment which forms the basis of gaining highly profitable gold off-take agreements. WSBN's gold trading arm is based in Dubai which has quickly emerged as a leading global hub for the precious metals trade.
The strategy is to reverse integrate down the supply chain to gain a guaranteed supply of gold under long term contracts at highly attractive margins. This is a proven business model which was pioneered by March Rich + Co AG, and which formed the basis of Glencore. We thus know that the model works and the maiden operation getting into production in Honduras is just the start.
Truth is that artisanal miners provide something like 20% of world gold production. With the first mill in production in Honduras, the stage is now set for the opening of further sites in 2019. Pictures on the company's website suggest that Wishbone management and its advisors have had high level discussions with governments in Africa and which look as though they could pave the way now for a more rapid roll-out of the company's compelling strategy whereby Wishbone essentially becomes a high margin gold producer.
Over the course of 2018, the share price collapsed as a consequence of the issues suffered with the reverse integration project in Honduras and also, in most part in our opinion, due to the contentious RiverFort financing. Management were able to successfully negotiate a deal to resolve the de facto death spiral financing issue that had bedevilled the stock and with the convertible loan facility now out of the way there will be no consistent seller of the stock moving ahead. The last placing funds raising some £550,000 was also supplied in large part by Directors. &  associates Net effect is that the share price could be free to climb on the current expected fast improving news flow.
When we updated our research coverage of Wishbone Gold in November 2018, we gave the stock a renewed Conviction Buy stance and a target price based on 8 times 2020 profits to determine a first target price of 0.589p. It now looks as though the developments that we had been expecting are beginning to happen in a timely fashion. Accordingly, with confidence in management delivery increasing and set against the current tiny market cap just £3m, we believe that investors are now positioned at the very beginning of a company making story. With management holding a large stake in the company (one of the key criterion for our small cap calls going forward) Wishbone Gold is to be included in our Top 10 Picks for 2019. See full note HERE.
RISK WARNING & DISCLAIMER
Wishbone Gold is a research client of Align Research. Align Research & a Director of Align Research owns shares in Wishbone Gold and is bound to Align Research's company dealing policy ensuring open and adequate disclosure. Full details can be found on our website here ("Legals").
This is a marketing communication and cannot be considered independent research. Nothing in this report should be construed as advice, an offer, or the solicitation of an offer to buy or sell securities by us. As we have no knowledge of your individual situation and circumstances the investment(s) covered may not be suitable for you. You should not make any investment decision without consulting a fully qualified financial advisor.
Your capital is at risk by investing in securities and the income from them may fluctuate. Past performance is not necessarily a guide to future performance and forecasts are not a reliable indicator of future results. The marketability of some of the companies we cover is limited and you may have difficulty buying or selling in volume. Additionally, given the smaller capitalisation bias of our coverage, the companies we cover should be considered as high risk.
This financial promotion has been approved by Align Research Limited.