Atlantic Margin round results shines spotlight on Providence Resources acreage
By Mark Parfitt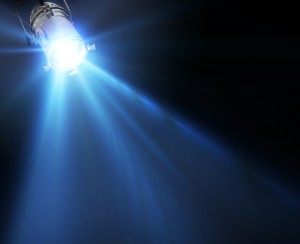 The Petroleum Affairs Division (PAD) of the Irish Department of Communications, Energy and Natural Resources (DCENR) revealed the locations of the newly awarded southern Porcupine Licensing Options at the APPEX 2016 Conference in London yesterday1.
As already revealed, in simple list format, the successful applicants were dominated by large IOC/NOC's such as ExxonMobil, Statoil, CNOOC (Nexen), ENI (with BP as partner) and Woodside. With the maps being published some 'interpretational meat' can now be added to the bones of the announcement.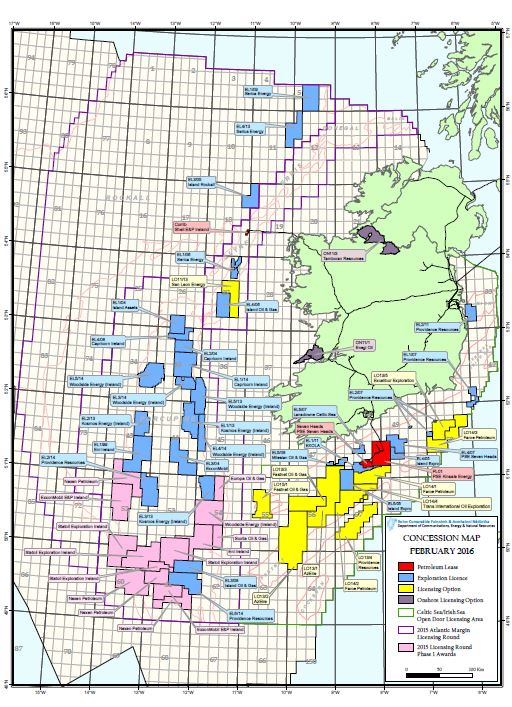 Map 1 – Irish offshore region
Map 1 is the Petroleum Affairs Division (PAD) issued map showing the whole Irish offshore region and the consequent 2015 Licensing Round Phase 1 Awards.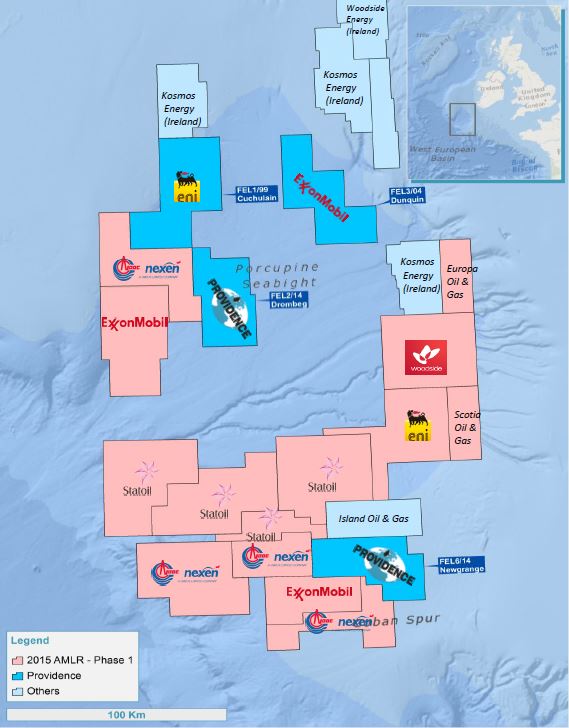 Map 2 – Porcupine basin
The second blow-up map emphasises the detail of the Porcupine Basin and more clearly illustrates the licence areas under option to the new operators and their proximity and locations relative to Providence's existing acreage in the region.
From a Providence Resources perspective, these 1st Phase Awards clearly demonstrate the huge interest now being shown in their backyard.
First, notice that the Newgrange prospect (of which PVR owns 80% and Sosina 20%) in the Goban Spur has now effectively been encircled to the west by CNOOC and ExxonMobil/Statoil. CNOOC et al., can clearly see the potential in extending geological grain interpreted by Providence to the west. Moreover, they are prepared to put 'new' money in backing this interpretation and acquiring new acreage. To the north, Statoil/ Exxon and ENI/BP have effectively tied up all of the basin margin acreage along the southern flank of the southern Porcupine where they are planning a large scale 3D survey (possibly later this summer). 
At Druid/ Drombeg (PVR 80% owned, Sosina 20%), CNOOC have once again grabbed the directly adjacent acreage along the depositional axis to the Providence acreage with ExxonMobil/Statoil taking a tranche a further block away.
So overall, yesterday at AAPEX was, in our opinion, a very good day for Providence with an implicit validation of its exploration priorities being provided by the IOC/NOC's in this recent licensing round, all of which gels with our view of the upcoming year as detailed more fully HERE
CLEAR DISCLOSURE – A Director of Align Research holds a personal position in the equity of Providence Resources.
Reference
(1) AAPEX 2016 https://europeevents.aapg.org/ehome/index.php?eventid=135476&
To receive our insightful blogs as soon as they are released sign up below.