METRO BANK – WHY WE BELIEVE A TAKEOVER NOW LOOKS ALL BUT INEVITABLE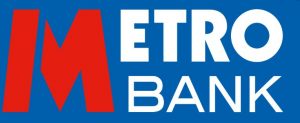 We last covered Metro Bank HERE as part of our 5 mid cap picks article. Metro Bank is the only pick as yet to show a positive return with the other 4 calls generating returns of between 15% to near 100% at the peak (in the case of Endo Pharma).
Today's article in the Sunday Times in which the paper is reporting that the bank is looking to run down its commercial lending and reduce exposure in this area as it continues its refocus on residential and consumer lending caught our eye. In particular the comment from a fellow analyst who hinted at a potential sale of the company. It is intriguing that this is not the first comment in this vein from the analyst community in recent weeks and there has also been some modest trimming of short positions by the largest shorts in recent days as we can see HERE. With the shares now trading at approximately 0.28 book value and a modest premium to the net cash raised in May, it is not surprising that many believe the company now to be a sitting duck.
The absence of any increase in holdings by the large holders which include a number of billionaires is the "tell" to us that there may be something happening behind the scenes. If parties were prepared to inject funds at £5 a share just a few months ago (including Directors) and with a relatively upbeat trading statement on the 24th July by management, it strikes us as odd why these deep pocketed and seasoned investors which includes the likes of Steve Cohen would not add to their holdings and in meaningful size at near half the price. Not one of them has from what we can see (although they may have added and not disclosed or crossed a disclosable threshold). One of the explanations could be that they are "restricted" from dealing and inside on a potential transaction. If we were in the large shareholders and Vernon Hill's shoes, we would certainly be looking very closely at taking the bank private. After all, what is the purpose for the list other than to raise capital. At this price it would be nonsensical unless forced to for the bank to raise further equity and so the basis for a listing is presently gone.
What we know is that per our prior article, absent a disappearing down the plug hole of the bank or a real nasty recession, this type of valuation almost always gets corrected – whether that is by way of a takeover/take private or a re-rating in the months ahead only time will tell but we have backed this call in a big way now to become one of our largest positions. It reminds us very much of Anglo American back in early 2016 trading sub £3 and that ultimately rose back to over £20 as the market's sentiment on the stock swung around. We suspect Metro will be trading more towards £5 than the current £3 before the year is out and given the relatively tight free float that when the shorts look to cover there will be a very sharp move to the upside as they scramble for stock with FMR being the primary facilitator at the moment for covering as they reduce. Continue adding.
RISK WARNING & DISCLAIMER
Align Research & a director of Align Research own shares in Metro Bank and are bound to Align Research's company dealing policy ensuring open and adequate disclosure. Full details can be found on our website here ("Legals").
Nothing in this report should be construed as advice, an offer, or the solicitation of an offer to buy or sell securities by us. As we have no knowledge of your individual situation and circumstances the investment(s) covered may not be suitable for you. You should not make any investment decision without consulting a fully qualified financial advisor.
Your capital is at risk by investing in securities and the income from them may fluctuate. Past performance is not necessarily a guide to future performance and forecasts are not a reliable indicator of future results. The marketability of some of the companies we cover is limited and you may have difficulty buying or selling in volume. Additionally, given the smaller capitalisation bias of our coverage, the companies we cover should be considered as high risk.
This financial promotion has been approved by Align Research Limited