Pricing Providence Resources post Druid – round 2!
We last wrote about Providence Resources HERE in which we postulated a number of scenarios ranging from both a "duster" to a strike at both Druid and Drombeg. News on the morning of 4th August proved unwelcome for long suffering bulls of the stock as the company announced no oil shows at the first target at Druid per HERE. Not unsurprisingly the stock took a veritable bath and the shares are now sitting at a shade more than half the pre drill level. Such is the nature of high risk exploration stocks.
Question many are asking now is what next for the company?
At the current stock price the market capitalisation is a shade over £50m and we estimate net cash at circa £30m (based on current FX rates) which is approx 5p per share. With the shares now languishing at 9p, the cash adjusted EV of PVR has been cut to what we estimate to be a lowly £24m. Of course, under the stewardship of Tony O Reilly Jnr, this last 4 years the stock price has remained stuck firmly in the undervalued category. The second shot of the two pronged prospect with the drill bit pressing on towards Drombeg as we write does however provide residual hope for the bulls but this is still very high risk and the CoS must be no more than 10-15% now given the results from the first target.
Our own belief now is that the company will have to do something pretty transformative to avoid becoming "dead money" once again as the market yawns at the "watch this space" story on Barryroe. Management have indicated the application of the residual company cash towards further validating this resource with the intent most likely to sell on once moved to 2P status from the current 2C. Indeed, the well cost has been estimated at @ $20m by the company so they have adequate cash to revisit with the drill bit here. Ditto with Spanish Point where they hold a 58% interest (Cairn – the operator – and Sosina holding the balance). Booking a combined 472m boe into 2P reserves status from these 2 assets, even at our lowly 80c boe value and adjusting for a further farm in on both's part to bring likely end 2P reserves down to say 300m boe gives an upside target to the stock price of approx 30p per share. This fact will not have escaped management's attention and we personally anticipate news on this front sooner rather than later. We expect a final bringing to a close of the farcical Barryroe farm in process if no deal is done by 3Q of this year with PVR going it alone (with knock on negative effects for Lansdowne I should add as they do not have the money to hold their corner) to finally progress this near term value prospect.
Given the above, and applying a zero value to the Southern Porcupine basin post the likely Drombeg duster leaves us, at 9p, with a de facto 4p option value on a 30p (possibly more if the farm in of Barryroe and further reduction in interest in Spanish Pt is not onerous) reserves uplift. To us, the stock again displays a cracking risk/reward structure and one that we have taken advantage of in adding to the stock this last few days whilst keeping our powder dry for a potential further knock to the shares should the Drombeg result also disappoint. In such a negative scenario we would likely see the stock marked down to 6-7p on a knee jerk reaction by the market and we again would be adding materially here.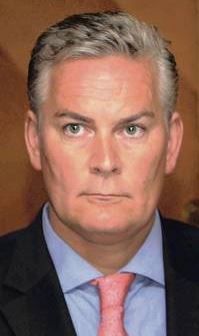 There are a number of material vested interests in Providence now, not least Pageant Holdings and, like ourselves, we suspect they are reaching the limit of the tolerance of ToR Jnr's stewardship. We also believe that the respected Pat Plunkett will not wish to tarnish his reputation built up at Tullow Oil with PVR languishing on the stock market for the next couple of years with no further progress following a failed high profile drill.
For those of a risk orientated nature the stock price is again providing a positioning opportunity for upside catalysts as the pressure gets ratcheted up on Tor Jnr to boiling point.
DISCLAIMER & RISK WARNING
The author, who is a Director of Align Research Ltd, holds a personal position in the equity of Providence Resources and is bound to Align Research's company dealing policy ensuring open and adequate disclosure. Full details can be found on our website here ("Legals").
This is a marketing communication and cannot be considered independent research. Nothing in this report should be construed as advice, an offer, or the solicitation of an offer to buy or sell securities by us. As we have no knowledge of your individual situation and circumstances the investment(s) covered may not be suitable for you. You should not make any investment decision without consulting a fully qualified financial advisor.
Your capital is at risk by investing in securities and the income from them may fluctuate. Past performance is not necessarily a guide to future performance and forecasts are not a reliable indicator of future results. The marketability of some of the companies we cover is limited and you may have difficulty buying or selling in volume. Additionally, given the smaller capitalisation bias of our coverage, the companies we cover should be considered as high risk.
This financial promotion has been approved by Align Research Limited.